Want to know what the Battlefield 2042 release date is? EA Dice's latest entry to the Battlefield series takes the game to the year 2042 – not much has changed, but the world is on the brink of war. The extreme weather conditions caused by global warming have led to thousands of deaths, collapsed economies, and broken alliances. Okay, maybe quite a lot has changed in 21 years.
Battlefield 2042 incorporates unique gameplay features which utilise the latest PC and console hardware. The treacherous weather effects aren't just a plot point either; storms and tornadoes dynamically hit busy areas on the map, forcing players to adjust to new conditions. Battlefield 2042 will be able to run on low spec hardware, but if you have a capable PC you will be able to participate in matches featuring up to 128 players.
One of the biggest changes to Battlefield 2042 comes in the form of the new specialist system, allowing players to customise their loadouts exactly the way they want. Players won't be forced to pick an underused class just to use a specific gun; instead you can choose your favourite weapon to complement your chosen specialist's unique specialty and trait. Here's everything you need to know about Battlefield 2042, including details about the upcoming open beta and the release date.
Battlefield 2042 release date
The Battlefield 2042 release date is November 19, 2021.
Battlefield 2042 early access
Players can gain early access to the full release of Battlefield 2042 on November 12. Pre order Battlefield 2042 Gold or Battlefield 2042 Ultimate Edition to play the game a week early.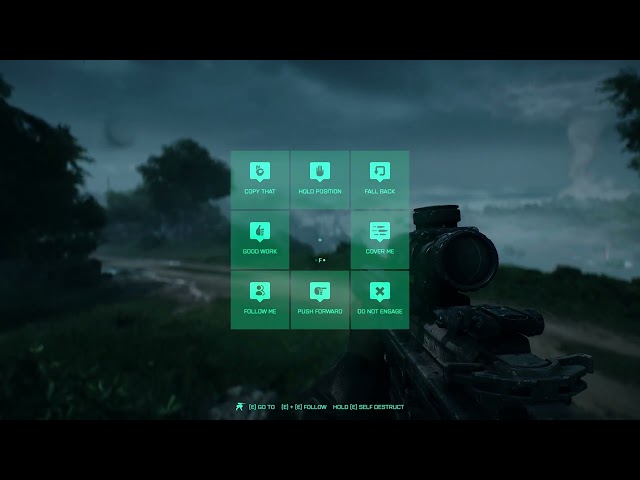 Battlefield 2042 post beta changes
There were a number of criticisms from the community that the developers wanted to address after the open beta in early October. Players have expressed their frustration with the specialist system, but DICE believes this system will be better in the full game. The open beta lacked a number of key features coming to Battlefield 2042 at launch, including: improvements to the UI, the ping system, and Commorose.
With all of these new features, in addition to the full roster of specialists, this should be enough to fix the issues the community has brought up. There were also some visibility concerns as every specialist currently has the same outfit. The open beta didn't include any Battlefield 2042 skins, but the full game contains unlockable weapon skins and specialist outfits to differentiate players.
Support players are going to be rewarded with more points in the full game – the open beta didn't have any score bonuses for transporting players, healing, or resupplying squad mates. To take things a step further, healing and reviving from support specialists has been sped up to strengthen these roles.
Battlefield 2042 game modes
Conquest and Breakthrough, Battlefield's staple game modes, are returning to 2042. Conquest supports 128 players on PC this time around and includes bigger maps that have been designed to take advantage of the higher player count. Instead of individual control points, the action has been split up across multiple sectors consisting of several flags.
Breakthrough remains largely unchanged from Battlefield 1 and 5. Two teams, attackers and defenders, fight over portions of the map. Each sector of the map houses more players than the last, culminating in one final objective where both teams are charging towards each other to win the game.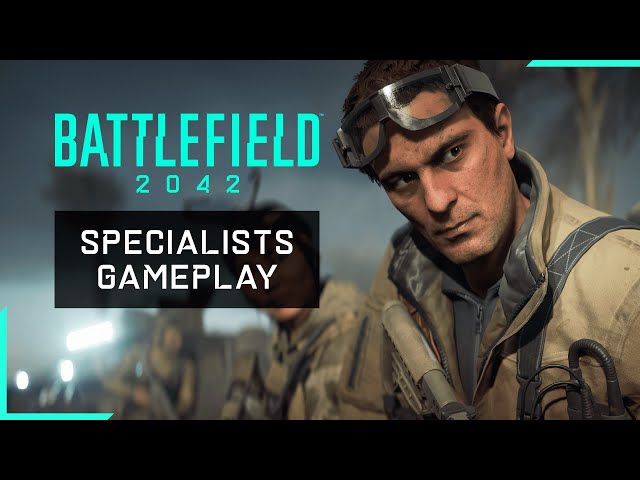 There's also a brand new mode called Hazard Zone, which EA states is a "tense experience that combines edge-of-your-seat gameplay with the best of the Battlefield sandbox". We don't blame you for thinking this might be a battle royale mode, but the developers have ruled this out in a recent interview with Eurogamer. "We don't have any battle royale plans at this point, but we do have other experiences within the game that we can't talk about which we are super excited for," says Daniel Berlin, Battlefield 2042 design director.
The final game mode is Battlefield Portal – a sandbox-style mode that features classic maps from throughout the series' history. Battlefield Portal supports the seven warfare maps that are already part of the game, plus six classics: El Alamein and Battle of the Bulge from Battlefield 1942, Arica Harbor and Valparaiso from Battlefield Bad Company 2, and Caspian Border and Noshahr Canals from Battlefield 3.
Battlefield 2042 battle pass content
The current plan for Battlefield 2042 is to release season-based content, with each season lasting around three months. The developers promise to deliver four seasons in the first year of live service. Each season will launch alongside a free and paid battle pass, four new specialists, and "more fresh content". Judging by other games as a service titles, new maps, vehicles, and weapons will likely be added to the game every couple of seasons.
Battlefield 2042 specialists
Battlefield 2042's specialists give the traditional Battlefield class system more flexibility, allowing players to choose any type of loadout they want. Each specialist comes equipped with a unique speciality and trait – you can choose between gadgets like a recon drone or a grappling hook.
You will be able to customise each specialist's Battlefield 2042 loadouts, including their primary and secondary Battlefield 2042 guns, which types of throwable weapons they bring, and whether they have equipment such as medical kits or supply crates on their person. The only thing you will not be able to customise is the kit that each specialist has that's specific to their traits and specialties.
Battlefield 2042 single player campaign
For the first time since introducing a single player campaign with 2008's Battlefield: Bad Company, the developers have made the decision not to include one with Battlefield 2042. Instead of spending time creating a campaign, the devs used the resources to make the multiplayer mode even better, "because that's what [they] do best".
Battlefield 2042 maps
There are seven maps available at launch, but we fully expect to see more released throughout the seasons. Here are all of the Battlefield 2042 maps and locations:
Orbital – Kourou, French Guiana
Fight around the site of an imminent rocket launch. Try to avoid enemy fire and upcoming storms on this dynamic map
Hourglass – Doha, Qatar
Doha has been lost to the desertification around it. Battle for control of a convoy while dealing with sand storms constantly rolling in
Kaleidoscope – Songdo, South Korea
Battle on top of skyscrapers and zipline between buildings as you fight near the plaza surround the city's data centre
Manifest – Brani Island, Singapore
Fight and navigate through the maze-like cargo containers, but be careful as tropical tornadoes will roll in from time to time
Discarded – Alang, India
Battle on the hulls of colossal ships washed up on the beach of India's west coast. Deadly storms strike the area regularly – stay inside the ship to avoid being swept up in the storms
Breakaway – Queen Maud Land, Antarctica
Oil extraction has turned this frozen area into a hotspot for American and Russian forces. Use the destructible fuel tanks and silos to your advantage to create permanent fires and debris fields
Renewal – Eastern Desert, Egypt
A giant wall divides the two radically different man-made agricultural areas. Try to breakthrough the massive gates located within the wall to secure the access points
And that's all there is to know about Battlefield 2042 right now. Can you run it? Check our best guess at the Battlefield 2042 system requirements.