What is the best MW3 MCW 6.8 loadout? The gunsmith system from Modern Warfare 2 makes its way to MW3, giving players a range of attachments to design the weapon of their dreams. Marksman rifles are the most customizable weapons in the Call of Duty series, turning a long-range rifle into a weapon designed for close-range combat.
Our Modern Warfare 3 MCW 6.8 loadout takes the marksman rifle and transforms it into an assault rifle. We also have the best MCW loadout which genuinely is one of the best assault rifles in the game, but the MCW 6.8 gives you a harder-hitting weapon in a familiar body. Without these specific attachments, the MCW 6.8 wouldn't crack our list of the best MW3 guns. Give this heavily customized MCW 6.8 a try to destroy enemies on the battlefield.
Best Modern Warfare 3 MCW 6.8 loadout
Barrel: MCW Crown-30 Barrel
Rear Grip: RB Rapidstrike Grip
Muzzle: Demon Helix T7
Stock: A90 Venom Stock
Ammunition: 30 Round Mag
Our first attachment is the 16.5" MCW Cyclone Long Barrel, trading the MCW's relatively poor hipfire accuracy in exchange for bullet velocity and range. This barrel seems like a no-brainer when you list out the pros and cons, especially when we take some of the weight off the MCW 6.8.
RB Rapidstrike Grip helps the MCW 6.8 by providing two upgrades: movement speed and aiming idle sway. This benefits medium-range combat in particular by making it significantly easier to land shots while aiming down sights.
Another great attachment we can use is the Demon Helix T7, a muzzle that provides a minor hit to the MCW's ADS speed in exchange for two upgrades: muzzle flash concealment and recoil control. The recoil enhancements alone would have made this attachment worthwhile on its own, and the added muzzle flash concealment will help keep you off enemy radars while shooting.
Likewise, the A90 Venom Stock sacrifices accuracy for mobility, but stick with us here as this might be a contentious decision among some players. Marksman rifles are inherently highly accurate weapons, so we've got some room to take away some of that accuracy in exchange for mobility. This stock drastically improves the MCW 6.8's movement speed, ADS speeds, hipfire and TAC Stance spread, and sprint to fire speed.
Finally, the 30 Round Mag turns this marksman rifle into an assault rifle by providing you with clips stocked with bullets. Ten bullets simply won't cut it here, unless you're running this loadout alongside an SMG like the loadout.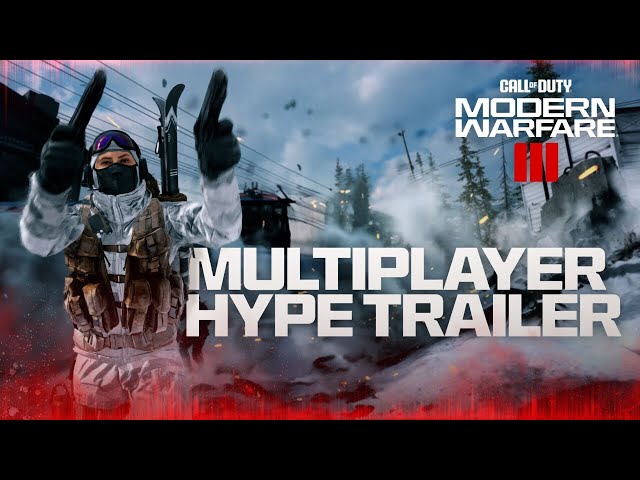 Best MW3 MCW 6.8 perks and equipment
Lethal: Semtex
Tactical: Flash Grenade
Field Upgrade: Inflatable Decoy
Vest: Infantry Vest
Gloves: Marksman Gloves
Boots: Covert Sneakers
Gear: Bone Conduction Headset
We recommend picking Semtex as your lethal option as you can utilize the grenade's stickiness to create explosions in seemingly impossible areas. Players with particularly good aim can land a Semtex on enemies which can lead to multiple kills if you're lucky. We've also gone for the Flash Grenade to help clear out rooms, forcing enemies to wait a few seconds if you hit them cleanly with your tactical grenade.
You may want to pick a different field upgrade, but we've found that the Inflatable Decoy is great at confusing new players. This loadout benefits from the following perks: Marksman Gloves, Infantry Vest, Covert Sneakers, and Bone Conduction Headset. These perks help keep you off the radar, one of the key factors in avoiding being killed.
How to unlock the MCW 6.8 in Modern Warfare 3
To unlock the MCW 6.8 in Modern Warfare 3, you need to reach level 25 and select the weapon in the armory unlocks section. We highly recommend completing the MW3 weekly challenges if you want to speed up the leveling up process.
And there you have it, the best Modern Warfare 3 MCW 6.8 loadout. Don't forget to check out our guide on MW3 double XP tokens if you want to rank up quickly. We also have a MW3 review in progress if you want to find out what we thought about the game's campaign.