Call of Duty MW3 multiplayer is here, but the Sledgehammer Games FPS is struggling to find its footing at launch, being met by 'mostly negative' Steam reviews and a somewhat underwhelming peak player count for Activision's Call of Duty HQ, which was introduced in 2022 and incorporates Modern Warfare 3, last year's MW2, and Warzone 2 into one package on the Valve platform.
Now that Modern Warfare 3 is out, plenty of players will be going head-to-head in the latest installment of the Call of Duty series, which celebrates its 20-year anniversary this year and has many of the best FPS games to its name. As players figure out the best MW3 guns, however, it seems the reception has been somewhat lukewarm after a rather robust performance from Modern Warfare 2 in 2022.
Firstly, it's important to establish that Modern Warfare 3 isn't a standalone game on Steam in the traditional sense – you have to play it through the Call of Duty HQ, a central hub that includes MW2, MW3, and the free-to-play Warzone 2. That means statistics such as player numbers are combined for all three games, although even this isn't enough to save MW3 from a fall compared to its predecessor – and in fact, perhaps makes it even more damning.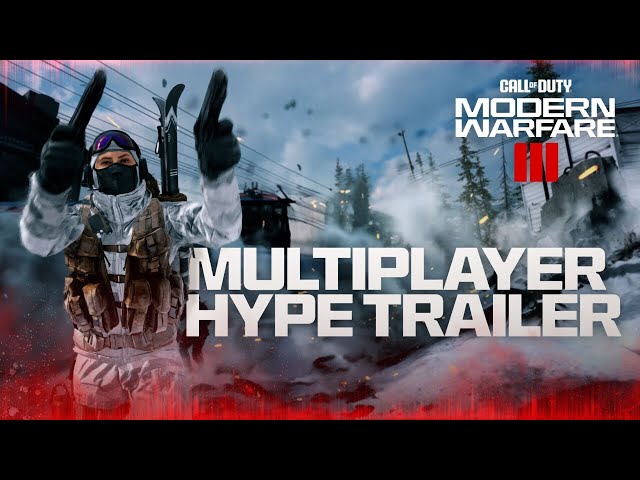 On launch day, Modern Warfare 2 reached a peak Steam player count of 238,522 concurrent players on Friday, October 28, 2022. It climbed a little higher over the weekend following, to a high of 263,174, but given that MW3 hasn't had the chance to take advantage of weekend players yet we'll just look at that first number for comparison.
On Friday, November 10, 2023, MW3's launch day, the Call of Duty HQ reached a peak of 177,881 concurrent players on Steam. That's down 25.4% from MW2's launch day peak – even though this year's number includes players still on Modern Warfare 2 and Warzone 2 (the latter of which is a free game), whereas the MW2 launch number was entirely players who had paid to play the game, as Warzone 2 didn't release until November 16, 2022.
While pinning down exactly how many of those players are on MW3 specifically versus the two other options is tough to do, one thing that is more definitive is the new Call of Duty game's Steam ratings. Modern Warfare 3 Steam reviews sit at 'mostly negative' with just 31% of its user reviews offering a positive outlook at the time of writing.
Reviews for the overarching Call of Duty HQ, meanwhile, are 'mixed,' with just 44% of user reviews listed as positive in the last 30 days – although, again, some of these will have come in prior to MW3's launch. Along with muddying the statistical waters, the HQ is also just a pain to use – having to boot it up only to then switch over to Modern Warfare 3 is a rather clunky system, and doesn't appear to be winning Activision any favors among its audience either.
With some players unable to play due to MW3 error code 14515, and the game's story campaign receiving a poor reception – our MW3 review in progress calls it "one of the worst FPS campaigns I've ever had the misfortune to play," while users online have labeled it "the death of single-player" – it's perhaps not too surprising to see such a downbeat reception.
If you are giving it a chance, we've got the best MW3 loadouts to set you on the right foot to success, along with the best MW3 settings to squeeze the most fps and performance out of your setup.
You can also follow us on Google News for daily PC games news, reviews, and guides.