Call of Duty: Modern Warfare Season 3 is now in full swing, and publisher Activision is rolling out a bunch more content to the game and its standalone spin-off Call of Duty: Warzone. Along with weapons, a bundle for Otter, and a new way to play Warzone, this week's goodies include another double XP event and the return of a classic CoD team mode for Modern Warfare: Drop Zone.
That's according to an update post revealing the FPS game's new content for the week of April 13, which includes the classic Call of Duty: Modern Warfare 3 "team objective mode", which sees "players battle to hold objectives to win". The mode's premise is simple – but gameplay offers a meaty challenge. "Earn Killstreaks by securing the objective in Drop Zone," the studio explains.
"Players earn points by being inside the Drop Zone. The first team to reach the required point total or hold the most points when the time expires is the winner." You score killstreaks in just one way: earning them via care packages that "continually deploy while the drop zone is held". If you're keen to get an idea of the mode to hit the ground running when it arrives, check out this handy Drop Zone strategies post.
Plus, following the recent Call of Duty: Modern Warfare double XP event, Activision's giving players another chance to scoop some extra rewards again this coming weekend. Another double weapon XP and double XP event will launch April 17 at 10:00 PT / 13:00 ET/ 18:00 UK and run until the same times on April 20 in multiplayer, Special Ops, and Warzone.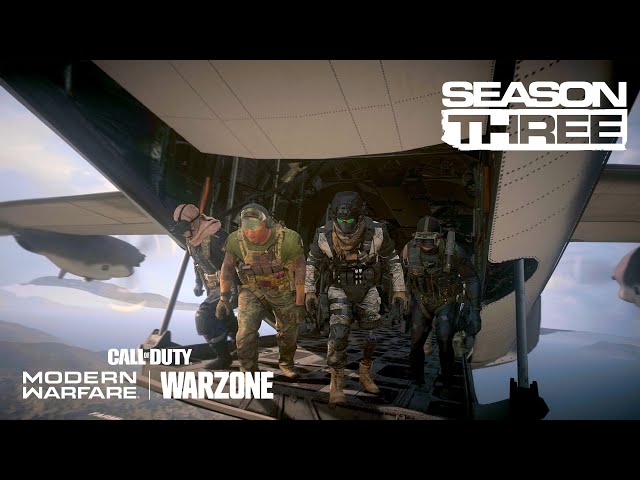 In addition, there's a 'Twin Dragons' bundle that adds two gold legendary weapons to grab as well as two themed customisation goodies, a new Warzone mode – "Scopes and Scatter Guns Trios" – which "limits the weapons to snipers and shotguns and changes up the strategies required to win". There's also a bundle titled 'Cleanup Crew' for Otter, which includes a skin, new weapons, and more.
Check out the post here for more details on the goodies due to arrive in-game at some point this week. We also have some Call of Duty: Modern Warfare weapons and Call of Duty: Modern Warfare killstreaks guides, which you might find handy when the mode kicks off.