In the latest "This week in Call of Duty" blog post, Modern Warfare publisher Activision has detailed the FPS game's upcoming changes – and, along with a new multiplayer map "now available in its own 24/7 playlist", there's a new look for Ghost that CoD stalwarts might recall.
According to the blog post, this week's update brings a "Ghost Pack Contingency" bundle to the multiplayer game's store that features two weapon blueprints, along with a Legendary assault rifle – and "a new skin that gives Ghost a look that veterans will remember". Hmm. In case you're wondering what that clue means, it seems it's the 'Classic Ghost' skin, which is available in the bundle. There are ten "ghostly items" in the pack, the studio says, "so you can customise your identity from your Operator to your emblem".
That's not all for Modern Warfare this week, though. There's also the introduction of new multiplayer map you might remember from Modern Warfare 3. It's called Hardhat, and as you can probably guess from the title, it's set in a construction yard and is "a haven for close quarters, fast-paced, and frenetic combat".
As for Modern Warfare's sister game, Call of Duty: Warzone, there are some key changes headed to its gulag – the battleground that plays host to one-on-one battles for players keen to save their place in a match after being knocked out. The blog post announces the gulag will now offer more than just Warzone pistols or shotguns – it'll include SMGs and assault rifles, too.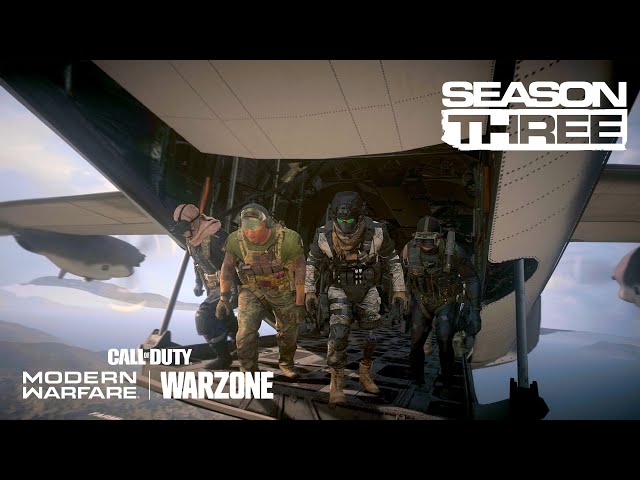 "While you can still receive a shotgun or pistol," the post reads, "be aware that different weapon classes are now being handed out in this fight for your life." Gulp. Choices include some of the best Warzone guns – the Ram-7, Kilo 141, M13, Striker 45, AK-47, and more.
Plus, a brand-new item's come to every one of the battle royale game's modes: an "Armour Box". Like the existing Munitions Box, this item lets an whole team restock their armour before or after a scrimmage. It'll pop up in loot on the ground, supply boxes, or Warzone buy stations.
To read up on all there is to come to the games this week, head to the blog post here. We have a Warzone gulag explained guide, as well as some rundowns of the best Call of Duty: Modern Warfare weapons and Call of Duty: Modern Warfare Operators if you're looking for some tips ahead of your next match.