Dead by Daylight is one of those multiplayer games we, and the devs want to make sure that this continues to be the case. Following the release of Dead by Daylight's End Transmission update, feedback from players began to pour in over social media and Behaviour Interactive has been quick to respond. The studio has confirmed its work on an upcoming patch which includes various bug fixes, as well as a few new features.
Update 7.0.1 is set to be End Transmission's "Bugfix Patch" according to devs, and it addresses a few concerns you may have had about DBD recently. The Singularity's Biopods have often been disabled, rendering it difficult to make use of its power. Holding an EMP has given survivors too much protection against said power as well, allowing one to quickly remove the Slipstream effect and disable Biopods while being chased.
To combat both issues, the devs are making a few changes like reducing the number of supply crates by one, increasing EMP generation time by ten seconds, and reducing the duration of disabled Biopods to 45 seconds. With these adjustments in place, EMPs will not be as readily available to survivors and will also only disable Biopods for a short period.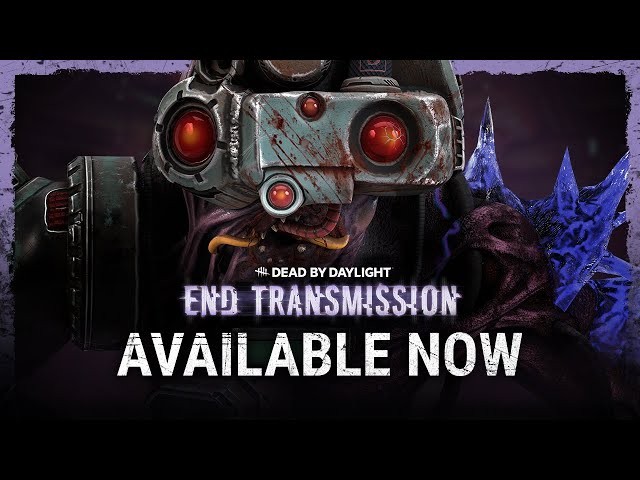 To counter another developing strategy in which survivors hold an EMP at all times and use it only when the killer attempts to tag them with the Slipstream, the devs are also increasing the time to charge an EMP to 2.5 seconds and are slowing survivors' movement speed down by 10% if they are charging the EMP.
These two adjustments should make saving your EMP for a chase much more dangerous. The killer will be able to catch up to you a little quicker after you remove your Slipstream as survivor, meaning that you'll need to plan ahead before using your EMP defensively. Even though I hardly ever opt to play as a killer myself, I hope that this evens the playing ground a bit for those who do.
DBD's devs have also responded to players wondering about Mastermind and whether or not he will return to the game soon. In a prior End Transmission patch, DBD's Mastermind was disabled, and unfortunately the Mastermind is not returning to DBD during 7.0.1. Instead, he will rejoin the cast of iconic killers at a later, unspecified date.
While Behaviour Interactive has yet to confirm a solid date for the 7.0.1 patch, they have stated that it will come soon and players can test changes in a Public Test Build prior to the update's full release. For more information, you can view the full developer update here. Other changes are likely to include more general bug fixes and gameplay tweaks.
Be sure to look through our round-up of Dead by Daylight codes for this month, and check out the release date for the 2023 DBD anniversary event. You can also browse some of our favorite multiplayer games if you love playing DBD with friends.