Diablo 4 – it's been out in the world for a whole five months now. I pinch myself every now and then to remind myself that the game I waited for since 2019 is here and playable whenever I so wish. But despite a triumphant 10/10 review of the launch version from yours truly, a rocky inaugural season has left the game in a bit of a weird state. While Season 2 more than makes up for Season 1's sins, Blizzard still didn't quite stick the landing on launch day, so I caught up with the team at BlizzCon to ask what they're doing to iron out the rollout of future content.
By comparison to Season of the Malignant, Diablo 4 Season 2 only suffered from a minor delay – likely a result of the RPG game also launching on Steam on the same day. It still isn't exactly ideal, though, especially given the tech issues that, whether they're there or not, have unfortunately come to haunt Diablo 4 as a result of the rubber-banding at launch.
Amid the eerie fog that slowly winds its way up the stairs from the Diablo 4 room at BlizzCon 2023, I sit down with Diablo general manager Rod Fergusson and Diablo 4 production director Tiffany Wat to discuss all things diabolical (ha ha). The last time we spoke was back in March 2023, just as the second Diablo 4 beta launched. A lot has happened since then, hasn't it?
Despite the launch woes from Seasons 1 and 2, Fergusson and Wat remain proud of the path Diablo 4 has taken post-release. "I think we did an incredible job with our launches," says Wat. "It's only been five months since we launched the game, but our launch was the biggest Blizzard has ever had – and I am very proud of that launch.
"I've been on Diablo for 12 years; I was around for Diablo 3 where it was a non-ideal launch. My job is to ensure that Diablo 4 is the smoothest launch ever, and I think we did an incredible job – and that was just practicing as much as possible with our betas, with our alphas, really having very, very robust communication with all of the support teams."
"I think you also have to recognize that there's a lot of technical complexity," Fergusson adds, having called the launch "one of the smoothest" earlier in the conversation. "Things are going to happen because of the complexity of what we're dealing with, but the trick is not to have it happen twice, or again. So if something goes wrong, we want it to be the first time it has ever done that.
"So when we look at the launch of Season 2, it was the first time we were migrating from one season to another, and we were launching on Steam," he continues. "Those are things we've never done before. But now, when we look at going into Season 3, if something comes up we just don't want it to be something that happened before – we want to learn from it."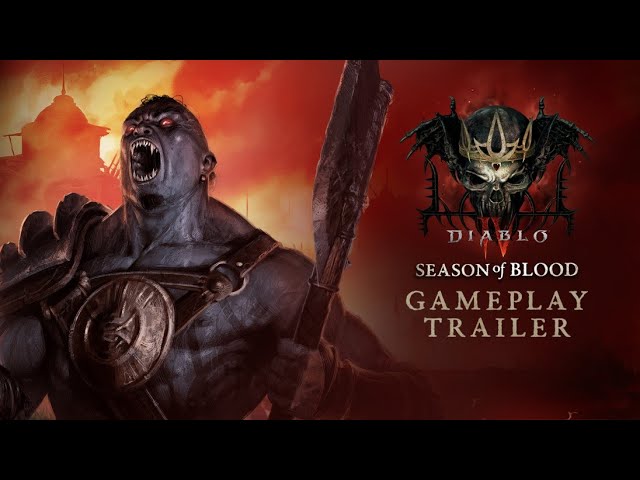 "We do a lot of post mortems," Wat echoes. "It's not an ideal experience if we can't hit the date and time that we communicate [so that] everybody can jump in and play at the exact same time. After each of our releases, even some of the smaller ones, we do a retrospective where we talk about 'here are all of the things that went wrong, and here are the things that we want to improve for the future.'"
"If we happen to make a mistake on our side, it's just about building in more robust checklists to really make sure that every step of the way it's going to be better."
With the mysterious Vessel of Hatred expansion on the horizon, and my all-time favorite Prime Evil Mephisto slated to make a triumphant return to Sanctuary, I can't wait to see what Season 3 – and beyond – brings.
There's an all-new Diablo 4 class set to be added to the roster (but it isn't the Witch Doctor, sad face), so that's exciting in itself. If you're looking to prepare yourself for the seemingly inevitable face-off against the Lord of Hatred himself, make sure you're running one of the best Diablo 4 builds – he is rather powerful, and you're a puny mortal, after all.
And, while you're at it, make sure to follow us on Google News for daily PC gaming news, guides, and reviews.