Diablo IV has been heavy on our noggins recently with news of its new season's content. As a vampire stan myself, I look forward to employing the Season of Blood's vampiric powers. While Blizzard set the second season to drop today, it has just announced that the studio has come across some issues that need resolving, resulting in a delay. We'll have to hold out just a little bit longer before experiencing the blood-sucking features.
Unfortunately, Diablo 4's second season isn't coming now as planned. The RPG game's developer explains it has "encountered some technical issues" with the "current build." Blizzard doesn't specify what the studio has discovered, but until it resolves the game's referenced build issues, the dev "will be delaying Season of Blood's start time by a few hours."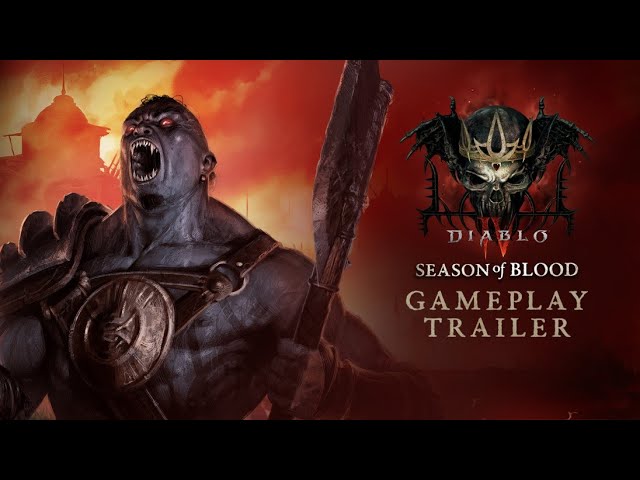 It looks like the dev also delayed its Diablo 4 Steam release, as its page on Valve's storefront no longer says "coming soon." We don't yet know the precise new Diablo 4 Season 2 release date. "Once we have more information," the dev says, "we'll update you right away." Blizzard ends its delay announcement by apologizing to the community.
If you can't wait to hop into the Season of Blood yourself, you can take the extra time during the delay to look through our roundup of the best Diablo 4 builds for a better understanding of how you can set up your character. Alternatively, check out our in-depth ranking of the Diablo 4 classes if you're looking to be as overpowered as possible in Sanctuary.