How do you fix Diablo 4 low FPS? Occasionally when playing PC games, especially ones that look as brutally lovely as D4 does, you need to tinker with the settings to find out what works best for you. The last thing you need is a huge drop in your FPS when trying to take down a world boss – those fights are a huge test as it is.
The Diablo 4 release date is upon us, much to the delight of nearly everyone with a pulse, and going from our Diablo 4 review, the latest offering from Blizzard doesn't disappoint. Demons will fall at your feet in the thousands, and you'll take on some of the most terrifying bosses in Diablo history, but what do you do if you're being hamstrung by bad performance?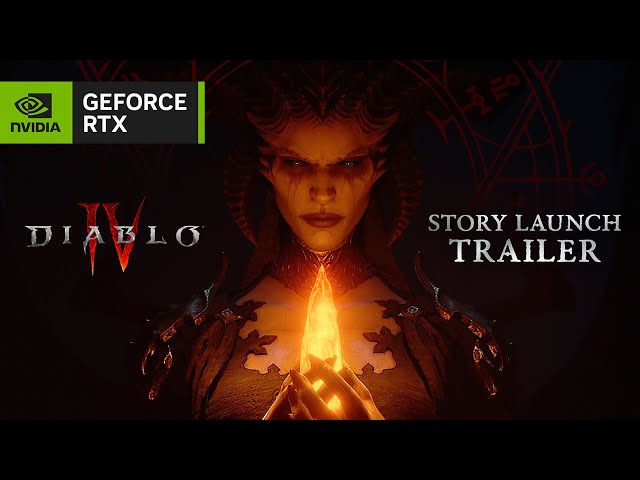 How to show FPS in Diablo 4
To show your FPS count in Diablo 4, press CTRL + R while in-game, and your frames per second will be shown in the bottom corner of the screen.
How do I fix performance issues in Diablo 4?
To fix Diablo 4 performance issues you should:
Update your graphics card drivers.
Optimize and reduce in-game settings.
Defragment your hard drive.
Check your background apps and processes.
Overclock your RAM.
Perform a BIOS update.
Some of these steps are easier than others to execute, so make sure to check out our boost FPS guide for in-depth instructions. We've also got a dedicated Diablo 4 best settings guide and all the info you need on the Diablo 4 system requirements.
There is also a lengthy thread on the Diablo 4 forum about stuttering in-game, with the developers asking key questions that might offer us some insight on how to solve the issue. The questions posed by the dev team are:
What applications are running in the background? (Antivirus, lower-level software that monitors running hardware/software, streaming applications, etc).
What devices are connected to your computer? (USB devices, audio devices, etc).
Is spatial sound enabled in Windows?
What devices are enabled?
Does the behavior change if play in background is enabled in sound options?
With a better idea of how to solve Diablo 4 performance issues, you should have no problem smashing Lilith and her minions out of the park. If you're stuck on which Diablo 4 class to play as, or if you want to refine your current character, we have the best Diablo 4 builds here, with some interesting insights from the game's devs themselves.