Diablo 4 is constantly evolving as Blizzard steadily pours new content into the behemoth RPG, releasing seasonal features and more. With a brand-new expansion in the works and a big event underway, the game appeals to both long-time players and newcomers alike. Diablo 4 will now reach an even greater audience as the developer says that the game is entirely free to play on Steam. It won't be a free game for long though, as the 100% discount only applies for a limited time.
Coming as the highly anticipated fourth entry to a very well-established series, Diablo 4 saw a successful summer launch as one of this year's most influential RPG games. Since that initial release, Blizzard's RPG has passed through its first season into the current Season of Blood and faced various content updates. Diablo 4 then went on to launch outside of the developer's own platform onto Steam, where it's currently free to play.
If you haven't played the latest Diablo yourself yet, this limited-time free period is the perfect opportunity to do so. With the Diablo 4 bonus XP event underway at the same time, earning gold and leveling up will be easier than usual making more of the game's content accessible more quickly. This leaves ample time to get to know the RPG and possibly even a bit of the Diablo 4 endgame considering Blizzard's current 35% XP boost.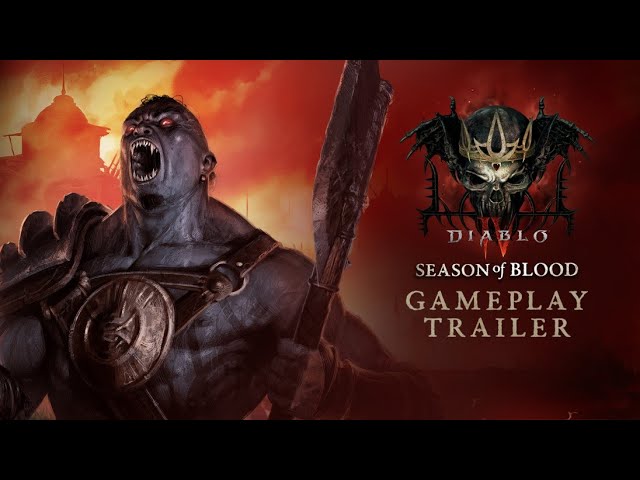 Diablo 4 is free to play on Steam right now and will continue to be so until Tuesday, November 28. The game is also on sale right now for 40% off to keep, coming in at just $41.99 / £35.99. Its Digital Deluxe and Ultimate Edition are both similarly discounted too, if you're looking to also own any of the optional content. Progress thankfully carries over for any prior Diablo 4 players coming to test Steam's version.
While you wait for your game to finish downloading via Valve's platform, browse through our rundown of the best Diablo 4 builds to give yourself the most optimized experience. The extra XP helps, but combat can still feel daunting if you're new to the game. You can also check out our guide on each of the Diablo 4 classes for a better understanding of which one to play and why.
Searching for some more Diablo 4 content, or anything in the gaming realm? Be sure to follow us on Google News for daily PC gaming news, guides, and reviews.