While I hate to admit it, Diablo 4 is struggling right now. In the wake of an underwhelming Season 1 launch, the Diablo 4 dev team hasn't quite managed to get the RPG game back on track, and Diablo 4 Season 2 is, unfortunately, still a long way off. In the wake of a video from content creator Wudjio, Blizzard President Mike 'Qwik' Ybarra has promised that feedback is being heard, and that exciting "surprises" lurk on the horizon.
Wudijo's video is simply entitled "'Diablo 4 bad' is the new meta – what the game needs," and discusses the numerous issues that the community has had with the game. Prefacing that he believes "Diablo 4 has a lot of really good things to offer," he goes on to talk about everything from the game's lack of content to the amount of inventory space, breaking down the changes Blizzard could (and, in my opinion, should) make.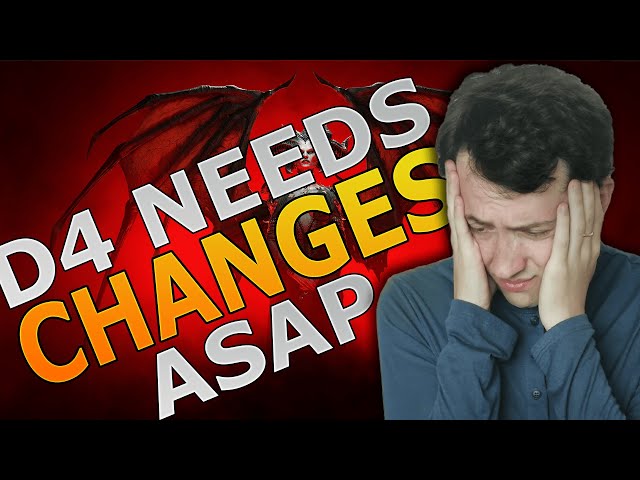 In response to Wudijo's August 19 tweet discussing the video, Ybarra replies "Thanks for this video @wudijo – many members of the team reviewed this (and other feedback from players) and we'll work hard to address the player feedback as we go forward as quickly as we can (and toss in a few surprises along the way)."
Rounding out with "we greatly appreciate you taking the time to make this," Ybarra's response has been dubbed a "big W" by several commenters.
While Blizzard has confirmed that loot filters and resistance reworks are on the horizon, things are looking pretty bleak in the woeful world of Sanctuary. Even I, the person who wrote our Diablo 4 review and gave it a 10/10, have struggled to stay engaged with Season 1. All I want is my Twisting Blades Rogue back, because right now I feel like I'm stuck in a rut with my spell-slinging Sorceress – and I'm using the best Diablo 4 Sorcerer build.
If you, like me, have struggled to get off of the ground since the huge nerfs, I recommend trying out some other Diablo 4 builds to see if that helps you out. Otherwise, it may be time to pick up one of the other Diablo 4 classes instead.