Diablo 4 is one of those RPG games that never quite slows down, as Blizzard continues regularly releasing updates to improve gameplay and player quality of life. The most recent Diablo 4 update is no exception, bringing experience buffs and various bug fixes. If you've had trouble reaching the max level in the past, patch 1.1.4 aims to make the grind a bit easier. As Blizzard itself wrote, such updates are here "to keep your experience in Sanctuary smooth."
If you look at the Diablo 4 patch notes, you'll notice one major change to experience earned from the Urn of Aggression. Rather than getting an 8% bonus, you'll now earn a 20% experience bonus. Blizzard says that the developers chose to increase "the total experience bonus of Urn of Aggression to make the season blessing more impactful and to help players seeking level 100 get there a little faster."
This is a nice change no matter your Diablo 4 class. The Urn of Aggression gave a decent buff before, but it's meager compared to the updated increase in experience. If you're wondering about other changes, the easier path to the Diablo 4 endgame isn't the only updated feature. The 1.1.4 patch includes a variety of bug fixes, from common progression issues to dialogue problems.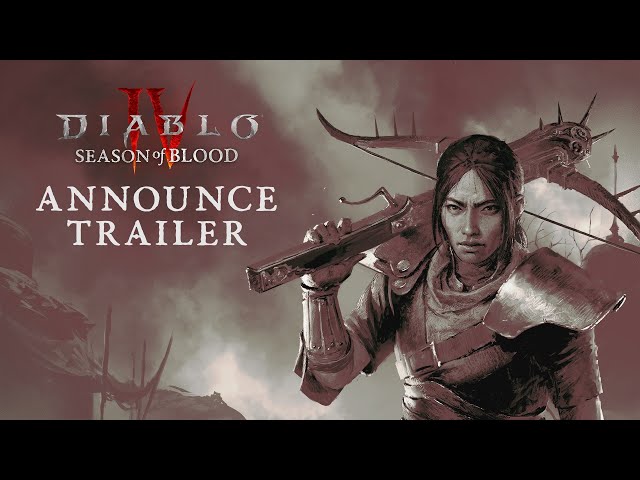 Diablo 4 patch notes – 1.1.4 update – Tuesday, September 12, 2023
Here are the full Diablo 4 patch notes for the 1.1.4 update. If you want to have a look through Blizzard's original list, you can do so here for a more detailed understanding of the gameplay changes and other adjustments.
Gameplay updates
The total experience bonus from the Urn of Aggression season blessing has been increased from 8% to 20%.
Bug fixes
Accessibility
Fixed an issue where the screen reader didn't read enemy names.
Quests and events
Fixed an issue where the Lorath's Polearm and Strange Amulet items from the Missing Pieces quest couldn't be picked up after dropping them and re-entering town while mounted.
Fixed an issue where progression for the Remembering the Goose quest could be blocked if the player teleported using the Town Portal or exited the game immediately after placing Tavish's dagger.
Fixed an issue where progression for the Poisoned Hearts quest could be blocked if the player left the area in the middle of Aneta's dialogue with Vera.
Fixed an issue where the Retching Mass event did not reward Gold upon completion.
Miscellaneous
Fixed an issue where a dialogue option for Kres couldn't display properly.
Fixed an issue where the Season Journey's completion percentage in the Season menu would display the progression percentage of the last viewed Chapter instead of the active Chapter.
Fixed an issue where the notification stating your Inventory is full could appear unexpectedly.
Fixed an issue where credit would not be received for completing a Malignant Tunnels Season's Journey objective if the heart at the end was not captured.
Fixed an issue where the voice-over lines did not play for the following taunt Emotes:

I Will End You
You Will Die!
I will Rip Your Soul Apart
Die!
Prepare for Oblivion

Various visual, performance, and stability fixes.
If you're looking for some more help with Blizzard's beloved entry to its long-standing RPG series, browse through our in-depth guide of the best Diablo 4 builds. It's sure to help you as you traverse Sanctuary. Alternatively, check out our description of the extensive Diablo 4 quest list to ensure you're progressing through the story how you'd like to.