Diablo 4 pets are probably near the top of the list of cosmetic requests from its players, and they're something the Diablo 4 team at Blizzard thinks would be "really fun to add." However, it says the focus, for now, is ensuring that all the Diablo 4 classes feel good to play and creating additional content to ensure you have plenty to do in its newest RPG game.
Speaking during the Campfire Chat where the team lifted the lid on its massive Diablo 4 patch 1.1.1, which packs in buffs for all classes with a heavy focus on the formerly underloved Sorcerers and Barbarians, game director Joe Shely and community manager Adam Fletcher address player queries about potential future cosmetic types.
Fletcher reads out a question from the livestream audience: "Are there any additional options for customization down the road that you are looking at, like pets or wings?" He begins with an answer of his own, replying, "I know it's something that we're looking at and evaluating, just depending on player feedback."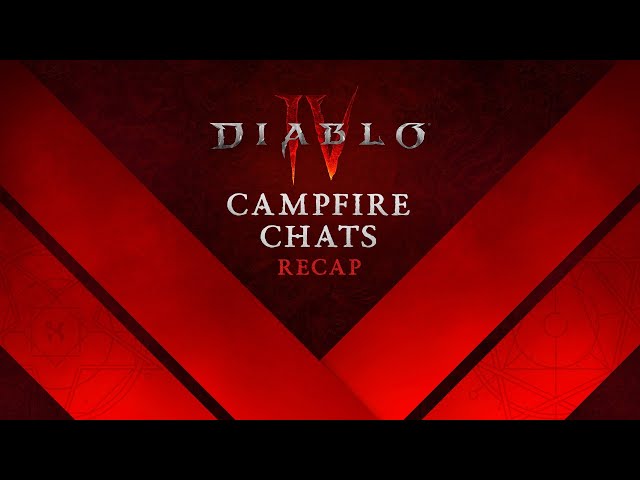 You can see the team's response in the video above at the 1:32:40 mark. "Right now we're very focused on creating more content for players to play through, more so than some of the cosmetic pieces and so forth," Fletcher continues, "but it is something I know that players have been asking for."
"We want to add more stuff like that," Shely adds, "That stuff is really fun to add – but we felt that right now what was really important is helping Sorcerers, helping Barbarians, and some of these other buffs to classes."
That feels like a reasonable response – and the reveal of the Diablo 4 1.1.1 update has largely been very well received, including all manner of additional gameplay tweaks including guaranteed Legendary drops from Treasure Goblins and Dungeon bosses, along with the long-promised increase to monster density in Nightmare Dungeons and Helltides, which will seemingly result in a roughly 50% increase to the number of monsters you'll encounter.
"We talked about our mission statement for the game of, after you've achieved your build, being able to go in and mow down large numbers of enemies," Shely explains, "That's a core part of an ARPG that we want to make sure that we're delivering, especially in the endgame content."
He notes, however, that the team is carefully monitoring these increases so that they don't result in performance issues for players. "If we bump up density and then it turns the game into a slideshow, we didn't actually make the game more fun." If you've been having any issues, make sure you're using the best Diablo 4 settings to maximize your setup.
I'd certainly love to see cosmetic pets make an appearance in the future – though I don't expect them to be anywhere near as wild as they became by the most recent Diablo 3 Season 28, where they can be upgraded by the seasonal altar to actively pick up and salvage lower-quality gear directly from the floor to keep your inventory clear.
That said, I'm happy to see that the focus is on actual, playable content – I've been having a lot of fun with Diablo 4 Season 1 so far, especially using the Druid heart that sucks in enemies from across the screen and right into my waiting bear arms. However, seeing what other ARPG seasons like the upcoming Path of Exile 3.22 league are offering has me hopeful that the Diablo 4 team can find even more fun ideas to pursue in the future.
Grab yourself the best Diablo 4 Malignant Hearts to get ahead in season one, and you'll be able to put together the best Diablo 4 builds for the Season of the Malignant to show off to your friends.