2023 has been quite the year for PC games. We've seen Diablo 4, the highly-anticipated fourth act in Blizzard's ongoing Eternal Conflict, and the launch of Starfield, Bethesda's space epic that some hoped would redefine RPGs. And yet, on Monday, November 13, Geoff Keighley unveiled the list of games nominated for The Game Awards' coveted GOTY – and, much to the surprise of players across our virtual universe, Diablo 4 and Starfield were notably absent.
I won't lie, I was a little shocked when I saw the finalized list of this year's GOTY nominees. No Diablo 4. No Starfield. No Ghostrunner 2 (okay, I knew I was in the minority there). While Baldur's Gate 3 – easily one of the best PC games of 2023 – was no shock, and Alan Wake 2 was a hope made reality, Spider-Man 2 and Super Mario Bros Wonder weren't on my personal list for this year – in fact, they weren't anywhere near it.
As Twitter explodes and the console wars rage on in force, I asked myself: 'are you actually shocked that Starfield and Diablo 4 aren't there?' I contemplated it, slept on it, discussed it for far too long with my friend (sorry, Rach), and I have eventually come to one conclusion: Diablo 4 and Starfield both have the same fundamental issue, and that's what has pushed them out of the running for GOTY contention.
Now, before we continue, I gave Diablo 4 a 10/10 in our official Diablo 4 review. I love that game with a passion – and after a whirlwind trip to BlizzCon 2023, I've been replaying it and falling head over heels for Lilith all over again. While our Starfield review was a little less positive by comparison, my wonderful colleague, Nat, praised the game's polish and ambition, calling it "a true behemoth of an RPG." Both games continue to sell like hotcakes and attract new players, so they're certainly not fundamentally bad games. In fact, I'd argue they're the perfect embodiment of each developer's visions. That, however, is why they were never going to be GOTY.
Take Diablo 4 as the example: Diablo at its core is a hack-and-slash ARPG that, while it has a passionate following, remains somewhat apart from mainstream RPGs. Between the ramped-up gore, Biblically inspired setting, and heavy focus on build optimization over classical RPG combat, it's not something that everyone will enjoy playing – especially not as things get even more complex as you progress upwards. There are Paragon Boards, Helltides, seasonal mechanics – you get the drift.
Starfield, by contrast, is more of a traditional RPG game, but its success has been hampered by its sheer size and scale. My news desk colleagues have spoken at length about the downside of having too many planets, but unfortunately Bethesda's determination to create an entire playable universe left most players with no time to truly explore it. Even if you do choose to strap on your space boots and take to the skies in search of a Moonage Daydream, everything just feels a bit flat – especially the characters themselves.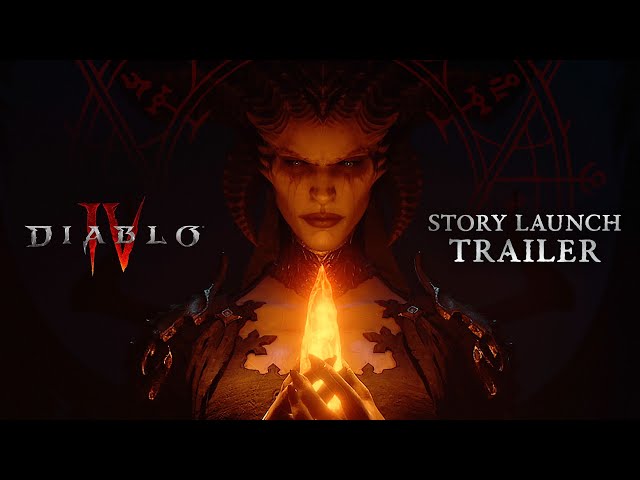 If I compare both to Larian's Dungeons and Dragons epic, Baldur's Gate 3, it's no wonder that the player tails on Diablo 4 and Starfield are so short. While Baldur's Gate 3 is also absolutely huge and does offer extensive build customization a la Diablo 4, its spectacular characterization, branching storylines, and seemingly endless realm of possibilities offer an easier replayability route that suits the vast majority. Couple that with the fact that it's still chugging away on Twitch, Steam, and social media, and it feels like Baldur's Gate 3 will never, ever die.
During my own BG3 playthrough, I ran a Cleric inspired by my own tabletop character, and while they aren't very high on the list of best Baldur's Gate 3 classes and I was just building whatever I wanted, I had an absolute ball. By contrast, I chose a preset Diablo 4 Sorcerer build that I absolutely hated, and it ruined my experience. Sure, I eventually respeced it, but it cost an awful lot of gold and meant having to go all the way back to the beginning to redo each and every ability. I love Diablo, so I'll stick it out, but if you were just playing to have a good time, you'd probably have quit back when Andariel stomped you in the campaign for the third time in a row.
And it's a similar story with the Settled Systems in Starfield. While they are absolutely endless, there's a sense of lifelessness out there in the great black beyond. In Baldur's Gate 3 you'd wander off of the beaten path and stumble upon a half-orc and an ogre… getting to know one another. You'd run into a creepy tavern infested with all manner of ghouls in search of a ledger filled with alleged murder victims. There's life in every corner of Faerun – in Bethesda's iteration of space, no one would ever hear you scream.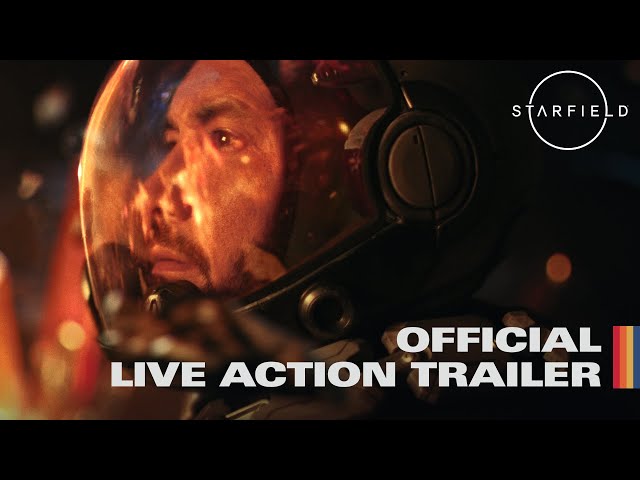 To quote the Game Awards' website, the Game of the Year is supposed to "deliver the absolute best experience across all creative and technical fields." Diablo 4 and Starfield do that, but with critical flaws in their long-term execution.
Diablo 4 is the perfect refinement of an age-old formula that is incredibly successful, but it's no secret that the game has been plagued with technical issues from the get-go – just look at its Steam reviews. Starfield is a technical triumph that showcases just what developers can do if they have the time and money to do it, but it lacks any kind of heart and creativity. In a system supposedly teeming with life, there's no excitement, no marvel – just crushing, seemingly never-ending darkness that you're not even fully allowed to explore.
In many ways, Starfield and Diablo 4 are perfect – but they're the perfect iteration of what those games are supposed to be. They're not GOTY because they don't bring anything new to the table – they're just vastly enhanced versions of their predecessors; an old 2000s Merc with a fresh lick of paint.
And that isn't a bad thing, it's just not what a GOTY should be. Baldur's Gate 3 launched with little-to-no technical issues, and is the pinnacle of world-building and characterization. Alan Wake 2 has rejuvenated the slow-burn survival horror adventure, and is a testament to the art of game direction. And that's why they have a seat at the table, instead of Diablo 4 or Starfield.