Who is Varshan the Consumed in Diablo 4? The theme for the first season is now in the open, spreading like an infectious plague. The Season of the Malignant will see Sanctuary covered in corruption, turning enemy demons into their corrupted forms.
As one of the new bosses of Diablo 4 Season 1, you must overcome the challenges ahead, making a desperate stand against the spreading corruption and getting the new, exclusive Unique items and legendary Aspects. You will need to complete the Diablo 4 campaign before you can start any seasonal content, but once you do, you'll have a limited time to face off against Varshan the Consumed, as they'll only stick around for Season of the Malignant.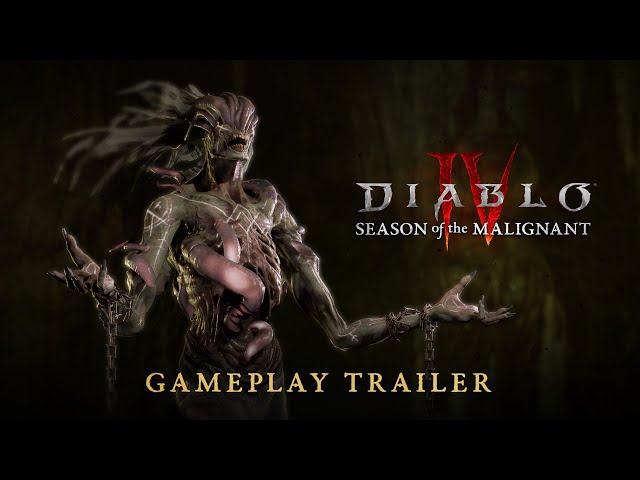 Who is Diablo 4 Varshan the Consumed?
To find Varshan, you'll need to complete season quests. You'll fight him a couple of times over the campaign, but it's not until you find one named The Cold Hard Truth that you can finish the fight. At the end of this quest, you'll encounter them and, upon their defeat, receive some incredibly valuable treasure, most likely a desirable Unique item.
Varshan has a bunch of devastating attacks. One has tendrils fire from its stomach as they summon a wave of corrupted liquid behind itself, presumably to drench you with the black ichor. They also have a deadly AoE petal attack that requires you to be close to them to avoid their explosive power. Varshan also has access to an attack where they bury their tendrils into the ground to cause a three-hit chain attack.
Varshan will summon Malignant elite enemies at various points in the fight, usually after they drop health potions. These foes come with their own powers and abilities, so you'll need to eliminate them before focusing back on Varshan.
Once defeated, Varshan's Malignant Heart will appear in the center of the room. Take it to produce tons of loot, including the Invoker of Varshan. You can use these in Malignant Pustules within the tunnels to create an Echo of Varshan. This is how you can repeatedly fight the season boss by using the Invoker at any Wrathful Pustule.
And that's everything you need to know about Varshan the Consumed in Diablo 4. While you're here, if you've not unlocked seasons, you as well prepare to access this RPG game feature by finishing the main story. We have a list of all the Diablo 4 acts and some tips for which of the Diablo 4 classes you should pick for the first season. We also have tips for how to complete the Diablo 4 Holding Back the Flood quest.