How many Diablo 4 acts are there? While each of the D4 acts differ in length considerably, it's still interesting to know how many parts your story through Sanctuary is split into, especially if you're wondering how far you've got to go. We've navigated our way through the Diablo 4 campaign multiple times now, so we've broken it down for you.
We've already delved into the Diablo 4 length, and how long it takes to complete the main story, but you might be wondering more specifically how that story is broken up, as the cinematic game is split into acts. Even better, as we mention in our D4 review, the non-linear progress of Diablo 4 means you can actually take on these acts in any order, though they are all intertwined and must all be completed to 'finish' the game. As you make your way towards the tense Diablo 4 endgame, choose to complete quests in the order you see fit, tackle world bosses and events as you go, and work through each of the following D4 acts in your own unique way.
All Diablo 4 acts
Here are all the Diablo 4 acts in the campaign:
Prologue – Wandering
Act 1 – A Cold and Iron Faith
Act 2 – The Knife Twists Again
Act 3 – The Making of Monsters
Act 4 – A Gathering Storm
Act 5 – Secrets Bartered, Fates Sold
Act 6 – Dance of the Makers
Epilogue – From the Wound Spilled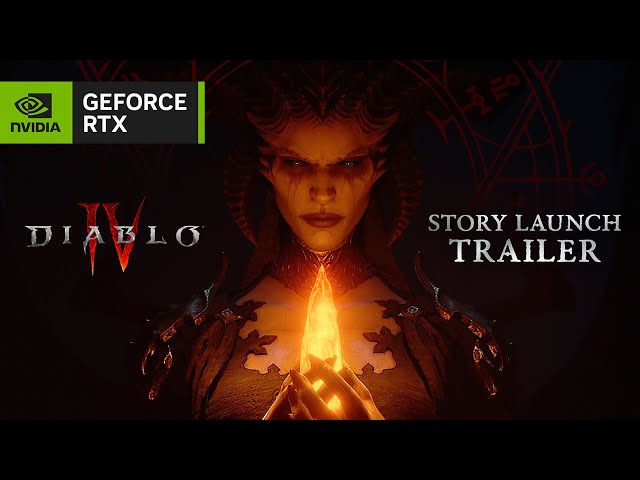 How many Diablo 4 acts are there?
There are six Diablo 4 acts, a prologue, and an epilogue in the campaign.
Acts 1 to 3 making up the majority of the story. Act 4 is much shorter, then you're thrust towards the action-filled endgame in Acts 5 and 6.
Wherever you are in the story so far, whether just starting out, meeting Lorath for the first time, or entering Kehjistan, we've listed each of the D4 acts below, all of which can be seen named in the game's challenges.
These acts will take you through all of the five areas of Sanctuary: Fractured Peaks, Scosglen, Dry Steppes, Hawezar, and Kehjitstan. These different regions of the Diablo 4 map feature their own unique settings, resources, and foes. While later zones like Hawezar and Kehjistan can be ventured into at any time, you should probably make sure you match the level suggestion for each, as the areas' monsters are considerably more challenging.
Now you know how many Diablo 4 acts there are and what each of them entails, you can prepare for your long journey through Sanctuary. Of course, the further through the campaign you go, you're going to need better D4 weapons, and those late-game demons hit hard, so it's worth checking how to upgrade your healing potion. Everything we've talked about here only involves the main Diablo 4 quests, but there are also plenty of side quests, D4 strongholds, and over 100 dungeon locations too. Don't neglect them, as some of the best Diablo 4 loot is hidden within. Finally, whichever of the D4 classes you choose, make sure you pick one of the best Diablo 4 builds – according to Blizzard.