Capital Wasteland is the name of a mod in the works for Fallout 4 that adds all of Fallout 3 to the newer game. It's a complete overhaul project that's occasionally run into legal snags, but the team behind it is still hard at work, and now they've produced a new trailer showing some feral ghouls (and other beasties) in some select locations from Fallout 3.
The trailer begins with a slow pan over some dismembered ruffians who have apparently run into some trouble in one of the Metro stations that featured into Fallout 3's landscape. But as things get moving, we head outside and see some of the work that's been going into recreating the Washington, D.C. area in Fallout 4's engine. Perhaps most impressive are the peeks inside the early-game area of Megaton, which looks delightfully colorful this time around.
It looks, in fact, like most areas of the game have gotten a nice additional daub of color in Capital Wasteland. The ghouls themselves come in several different hues, and the colors for blood and explosions all seem dialed up a bit to break up the dreary browns and greens of the original game's palette.
Here's the trailer: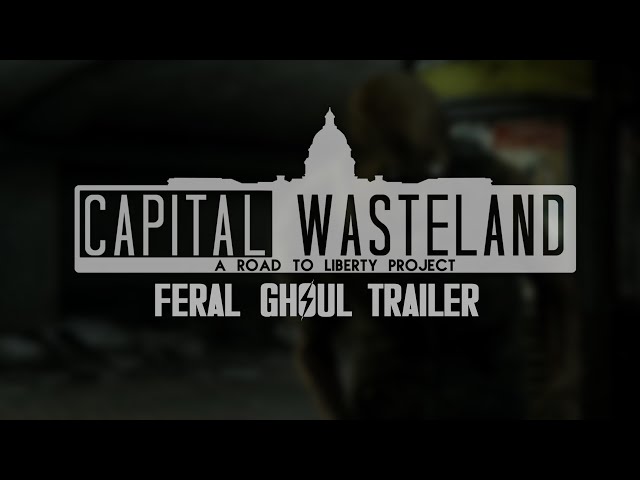 There's even a shot of a wiggly ghoul arm floating in mid air, as if it's waving hello. Clearly the Road to Liberty team doesn't want to lose that authentic jankiness that makes Fallout what it is.
Change it up: Here's our list of the best Fallout 4 mods
There haven't been many public updates on the Capital Wasteland project lately, but you can follow developments at the official website or the Road to Liberty subreddit. The team hasn't announced a release date yet, and it's unlikely they will any time soon. But you can browse some of the character art and costume work they've been doing for the time being.