Bethesda's online Fallout effort wasn't exactly a traditional entry to the series when it launched last year, and a big part of that was down to its lack of Fallout 76 NPCs. Players instead found themselves with little in terms of dialogue options as they spoke to robots and terminals, reinforcing the sense that choices had little consequence. However, now that non-playable humans are on their way to the multiplayer game, they're going to look plenty familiar.
Confirmed in an interview with project lead Jeff Gardiner at E3 2019, the design of the NPCs, coming as part of the Fallout 76 Wastelanders update, will be informed by their most recent single-player effort in the franchise: Fallout 4. When asked about the nature of the game's non-playable characters, Gardiner said that "it's going to be very similar to Fallout 4".
While the series' sojourn to Boston might not be the most well-liked in terms of choice and depth, this is certainly a step forward for Fallout fans who prefer a greater emphasis on RPG elements, relative to 76. This certainly looks the case in the Fallout 76 gameplay trailer shown off during Bethesda's E3 briefing – you can see an example of how dialogue options will look 33 seconds in. There's a selection of different tones, and some responses require the familiar proficiencies of Perception and Charisma.
Bethesda's change of heart on NPCs certainly meant lots of work was required. On top of reams more lines of VO to record, Gardiner's team needed to develop new tech to cope with transferring single player philosophies into an online title. "We had to put in some kind of light instancing tech," Gardiner told us. That means that if multiple players are attempting to speak to the same NPC "we all get our own dialogue box and […] you're also going to be able to select areas according to your own instance".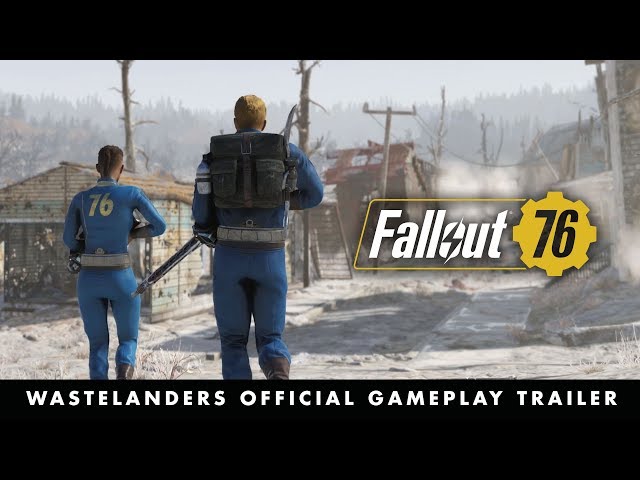 In other words, unlike the other best MMOs on PC, you're not going to have tens of other people buzzing around you when you're trying to quietly complete a quest, arguably breaking the immersion of the experience. It certainly seems to represent a shift towards the single-player Fallouts to which fans are more accustomed.
We'll get our first taste of the new tech in Vault 94, which comes as part of the Fallout 76 Nuclear Winter update, which is to host raids. The new content, arriving this summer, features a 52-player battle royale mode where you seek to be crowned the – we imagine very lonely – Overseer of Vault 51.
Falling out: You can't romance NPCs in Fallout 76
If this move closer to classic Fallout's has piqued your interest, Bethesda is running a Fallout 76 free trial from June 10-17. You still have a few days left to take advantage of it but, if you're a fan of single-player Fallout games, the wastes of Appalachia are about to get a lot more welcoming.