With the Forspoken release date right around the corner, developer Square Enix has promised to show even more of the fantasy game right before release day, as some new Forspoken gameplay and cast interviews are on the way incredibly soon.
This Forspoken gameplay showcase comes just as the first hour of the game has leaked all over the internet (so watch out for spoilers), so it looks like Square Enix is giving us something while we wait for the imminent release date.
The final Forspoken gameplay stream is set to go live from Square Enix's official YouTube channel on January 23, 2023 at 3am PST, 6am EST, 11am GMT, 12pm CET, and 10pm AEDT, you can find it below.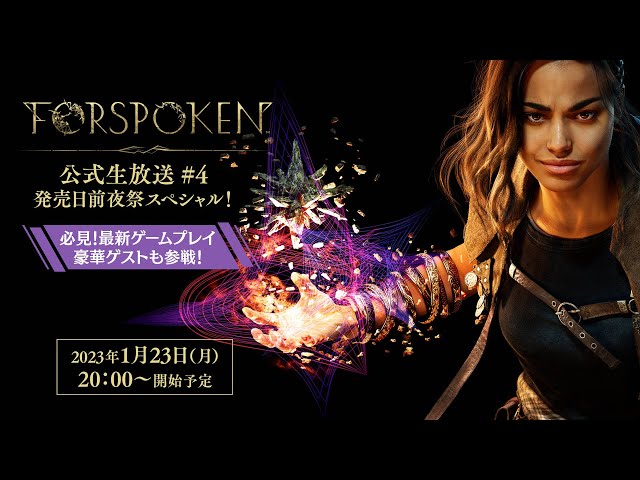 While the description is written in Japanese, it does mention that the Japanese voice actors for the protagonist Frey and companion Cuff will be there, and that it will show off the "latest gameplay" of Forspoken. Square Enix also says it "will deliver a lot of content" during the stream, although the run time has not been specified.
As mentioned, this showcase will be in Japanese, but Forspoken Reddit user fakiresky says in the post detailing the stream that they may do a live translation of the showcase like they did for previous ones, so keep an eye out for that to get all the info translated quickly.
Ahead of the Forspoken release date we've been putting together guides from all the details we can, including a breakdown of the Forspoken map, a look at the Forspoken cast and voice actors, and even a breakdown of the Forspoken system requirements.
In the meantime, we've got lists for the best open-world games and best RPG games, with Forspoken set to sit firmly in the bracket of these two genres.