While we all wait for the Fortnite Chapter 4 Season 2 release date to drop later this year, some server downtime has graced us with the new Fortnite update (v23.20) which brings plenty of new stuff to the battle royale game.
If you're wondering why matchmaking was briefly disabled in Fortnite, it's because Epic Games is currently preparing for the v23.20 update that's part of Fortnite Chapter 4 Season 1. It now appears that matchmaking is back, with the mid-season update bringing new items, skins, and bundles to the game.
The biggest addition to the multiplayer mode is undoubtedly the Fortnite Falcon Scout, a robotic bird you can control to scan your nearby area from the air, in turn letting you ping and collect loot. Falcon Scouts can be found on the ground, in regular chests, Oathbound chests, and supply drops. You can use a Falcon Scout as many times as you want as well.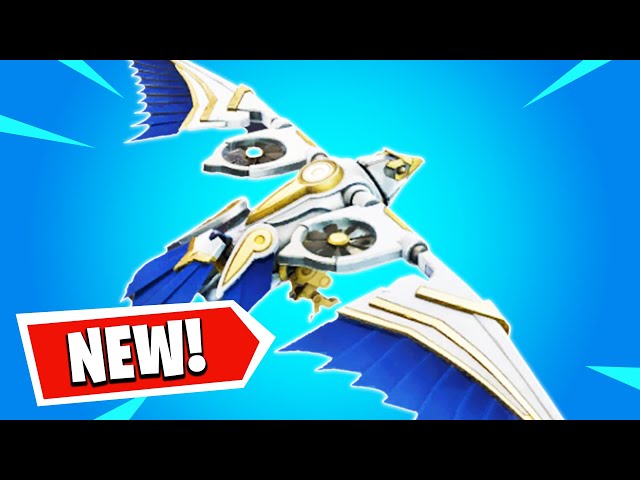 Falcon Scouts can be used anywhere on the Fortnite map, but remember that your in-game view will shift to the Falcon itself, leaving you vulnerable. You can control the Falcon Scout in the air to ping, place markers, caw to create a radius that marks nearby opponents, and even use the scout to open containers and pick up loot. Beware that enemies can destroy your Scout while it also leaves you vulnerable, so be careful.
Fortnite update v23.20 Reality Augments
There's also a slew of new Reality Augments in the new Fortnite update, which we've listed below, be sure to use them in conjunction with your new Fortnite guns too.
Peely's Plunder: Receive a treasure map that will lead you to buried treasure
Shotgun Striker: Your Shotgun fire will give you Siphon upon hitting opponents
Rarity Check: Get Siphon upon eliminations with Common and Uncommon weapons
Zero Chance: Temporarily gain the Zero Point dash ability each time you break an enemy's Shield
Danger Hero: Briefly regenerate Health and gain movement speed when your Shield breaks
This Fortnite update also lets hired characters hang ten in your vehicles as passengers, riding along with you instead of being left in the dust.
Bug fixes
There are also some Fortnite bug fixes, with the most notable being the return of the Deku Smash, alongside a fix for sprinting being disabled as well. The full list of fixes is below:
Fixed the issue that caused us to disable the Deku Smash in Battle Royale/Zero Build. The Deku Smash has been re-enabled in Battle Royale/Zero Build
Fixed issues related to mantling in which players would sometimes be flung across the map (following Fortnite hurdling disabled recently)
Fixed an issue in which, in some instances, sprinting would be disabled for the duration of a match
Reality Augments can again be unlocked from teammates
Players can again damage objects with their Pickaxe consistently
Players are now able to select Reality Augments while on a Dirt Bike
Players can now use the Guardian Shield while on the back of an OG Bear pick-up truck or a Dirt Bike
You can find all of the information from the new Fortnite update on the Epic Games website.
YouTube video courtesy of FlotownHockey, as Epic Games has not uploaded the footage to YouTube yet.
If you need some extra help in Epic's battle royale, we've got a breakdown of all the Fortnite Slap Juice uses and locations, alongside a guide on how to activate all the Fortnite augments as well. Otherwise, you can check out our lists of the best multiplayer games available right now and the best robot games, which might need to have Fortnite added to it soon…