Now that Genshin Impact version 4.0 is live, HoYoverse is commemorating the anime game's progress and growth with a number of concerts that'll be held in cities all across the world. As part of this celebration, a whole new Genshin Impact bundle with exclusive in-game gear will be available for purchase for players who want to obtain a few concert-related items.
The concert bundle contains 1,000 Primogems, a brand-new wind glider, a music-related namecard, and a furniture item for your Serenitea Pot. The bundle costs 1,280 Genesis Crystals, which is less than the 1,680 cost of a five-star outfit in the in-game shop.
The new glider is, honestly, not as unique as the previous concert glider that we received back in version 2.1. The Wings of Shimmering Galaxy had music notes in the wings and was also free – albeit thanks to a bit of fan outrage – so it beats out this new glider on two fronts.
All of this info comes from the official Genshin Impact account on bilibili – a Chinese video-sharing website. Their bilibili post states that the bundle will become available for purchase in the store from October 30 to December 20, but since there hasn't yet been any bundle announcement on English-speaking social media sites, the same dates may not apply to other regions.
At present, the only way to get your hands on this bundle is to buy a ticket to one of the upcoming Genshin Impact concerts – a tall task considering the tickets sold out in minutes whenever ticketing went live.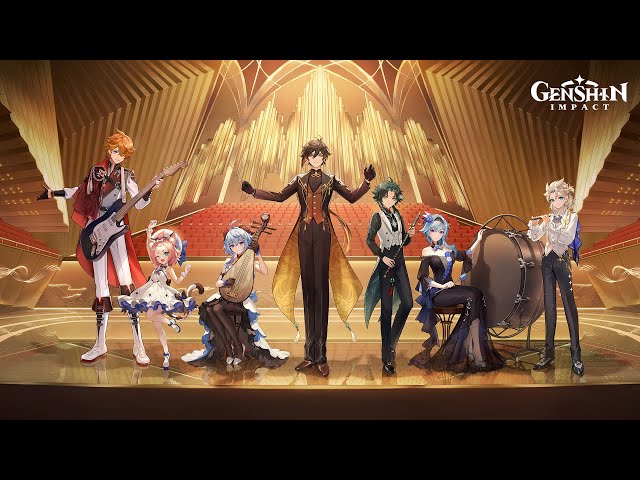 We'll be in version 4.1 by the time the bundle hits the in-game shop, so in the meantime, you can still pull for Zhongli, Childe, and Freminet on the second-half banners in Genshin Impact version 4.0.
Be sure to have a look at our Genshin Impact tier list if you're unsure of who to spend your Primogems on, and don't forget to redeem any currently available Genshin Impact codes to give yourself extra wishes.