Want to know what the best Kazuha build is in Genshin Impact? Kazuha first arrived in the Genshin Impact 1.6 update and currently features on one of the Genshin Impact 3.7 banners right now.
Despite being one of the first Anemo sword characters to be added to the anime game in its first year, Kazuha has remained one of the best characters on our Genshin Impact tier list. His role in your party will likely be as a sub-DPS that has the potential to dish out tons of damage in short bursts, so long as you have the correct build. Read on for more on how to develop the best Kazuha build.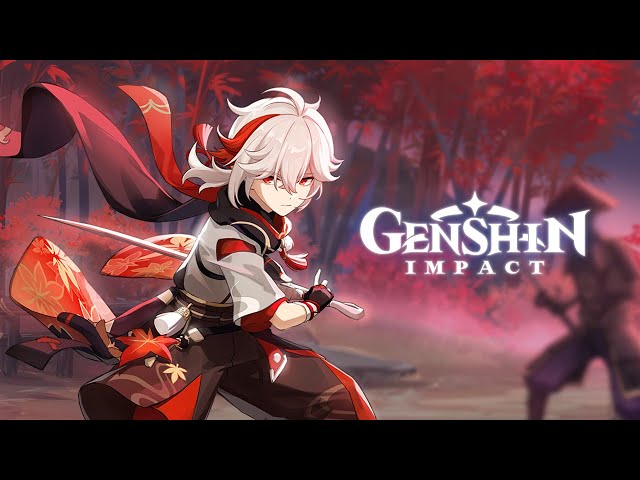 Best Kazuha build
The best Kazuha DPS build is:
Sword: Freedom-Sworn
Artifacts: Viridescent Venerer (four-set)
Kazuha is the poster child for a really powerful combination of weapons and artifacts. When used with the Ketsuseki Haku constellation, we highly recommend at least considering Kazuha's signature weapon: the Freedom-Sworn. It's got elemental mastery as a secondary, increases damage by 10%, and grants a Sigil of Rebellion when the weapon triggers elemental reactions.
When you have two sigils, they are consumed, and provide all nearby party members with a buff that increases normal, charged, and plunging attack damage by 10% and increases attack by 20%. Otherwise, the Favonius Sword is one of the best free weapons for Kazuha, as it gives bonus elemental damage and has a helpful Crit Hit bonus which can be useful.
As for the best artifacts for this build, we recommend the Viridescent Venerer four-set, which increases swirl damage by 60%, and decreases the opponent's elemental resistance to the element infused in the swirl by 40% by ten seconds.
And that's the best Genshin Impact Kazhua build. Genshin Impact 3.7 is here and Kazhua's banner rerun is live, and there are plenty of other new Genshin Impact characters to look forward to in Genshin Impact 4.0. We've got plenty of Genshin Impact codes for those free primogems as well.