Ghost Recon Breakpoint's long-awaited new 'immersive' mode will arrive later this month, following a one-month delay and an apology from Ubisoft. The company has now revealed the release date for the reworked user experience, and looking at everything that's changing, it's easy to understand why it needed some extra time. The new 'Ghost Experience' lets players choose to ditch Breakpoint's Destiny-style gear score and adds a ton of customisation options.
Title Update 2.0.0 is scheduled for release March 24. Once it goes live, players will be able to select the way they want to play the PvE portion of the game. There's 'regular,' which is the way the game released – meaning players who are satisfied with Breakpoint's system aren't going to be forced to adopt the new one. Then there's Immersive, which is where things get interesting.
Immersive mode discards Breakpoint's gear score and tiered loot system entirely. A weapon you find at the beginning of the game will work all the way through to the endgame. You'll be able to loot weapons off of enemies. You'll find gear by completing missions or looting crates.
Immersive mode gives players a lot of control over how they play the game. You can choose whether to carry one or two primary weapons at a time, and opt for a setting in which leftover ammo in a magazine is lost when you reload. You've also got control over how stamina and health regeneration work, as well as how many bandages you can carry. There's even a setting that lets you get wounded every time you get shot.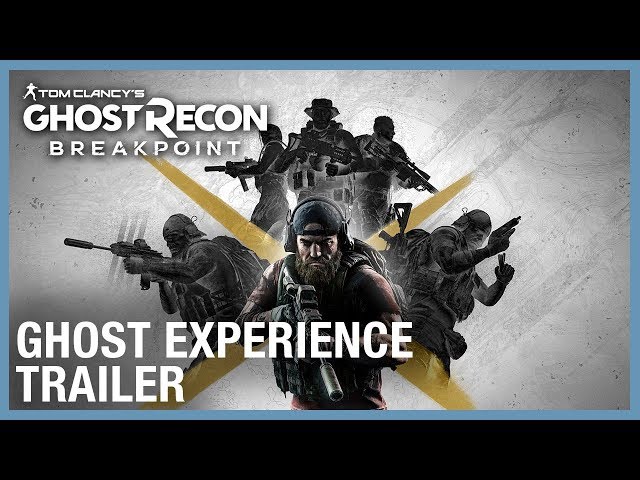 The update will let players drop HUD elements as well, which is certainly a welcome change – Breakpoint's UI can be a bit busy at times (although you can always flip it on and off with the tab key). While using Immersive mode, you'll only see story characters and co-op teammates while you're in Erewhon.
An important note is that you can switch between the regular and immersive modes at will at any point while playing, and you'll be able to play in co-op with players who are using a different mode.
In an accompanying update posted to the Ghost Recon subreddit, Breakpoint's developers said that the second episode of Breakpoint's post-launch content will also arrive March 24, along with the new Engineer class. Engineers deal extra damage to drones and get a buff to grenade launchers, and they have two drones of their own – one to attack enemies, and another (their special class tool) that will carry ammo to allies in a firefight.
Year 1 Pass holders will get one week of exclusive access to the Engineer class starting March 24, which is when they'll also be able to start playing episode 2's PvE adventure, called Deep State.
The update also explains that Ubisoft has cancelled development of the second Breakpoint raid, replacing it with a second big update that focuses on community requests and tuning the Ghost Experience.