Halo Infinite will release winter 2020 – it has just been announced at E3 2019. It will be an Xbox Project Scarlett launch title. The working title of Microsoft's next generation of console hardware was revealed during their main briefing, along with the announcement that Master Chief's next outing will be a launch title for the system.
The Halo Infinite release date reveal came with a hefty live-action trailer of the upcoming PC game, which you can see further down this article. In it we can see a man on his ship receiving a message from his loved ones back home, until he happens upon a fairly famous character in his iconic green suit of armour.
Technology-wise, Halo Infinite is going to be quite the looker, too. As a launch title for the new Xbox console, Microsoft will be using every inch of its brand new SSD and 120 frames per second capability to make Master Chief look better than ever.
Halo Infinite was far from the only game at the Xbox E3 2019 keynote to grab itself a launch window. CD Projekt RED's Cyberpunk 2077 will release on the Epic Games Store, Steam, and GoG in the middle of next year, and is already available for pre-order on Steam.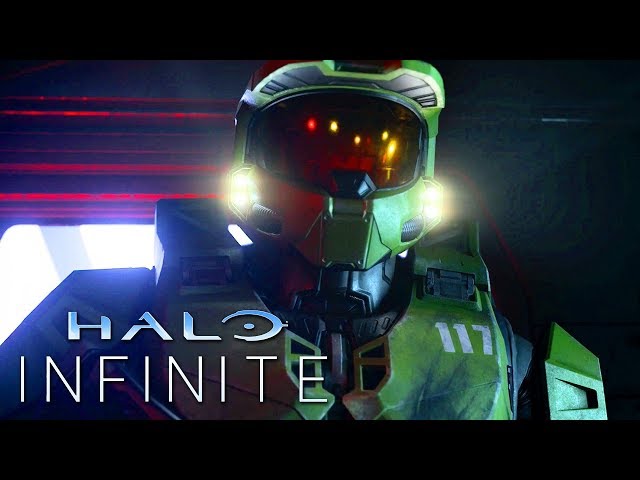 A 2020 release date for 343 Industries' iconic series is a touch surprising since, when it was fully revealed at E3 2018, the ambition that it required to make a reality as a result of Halo Infinite's new engine, Slipspace, could well have set it back a while further.
Lift off: These are the space games you should play while you wait
Nevertheless, the rumours from last year that Halo Infinite may be a next-gen title held water and, if that's got you a little too excited, the official Xbox deodorant is probably the perfect thing to cool off your nooks and crannies – it has the "fresh scent of pulsing green citrus" don't 'cha know.