When is the Halo Infinite release date? In a surprise move, Microsoft got fans of 343 Industries' space game in an excitable tizzy by releasing the free Halo Infinite multiplayer mode early. However, there is still the campaign to look forward to, as Master Chief is back in action to take on a new threat – the Banished.
Every campaign trailer we've seen since E3 2021 has got us more excited. So we have collected together every last scrap of information we know about the Halo Infinite campaign and the other announced modes coming to Halo Infinite in the future. These upcoming modes are the co-op campaign where you can team up with friends to complete open-ended missions, and Forge mode in which you can make new maps and game types to play with friends in custom matches.
Recently, a slew of information about the campaign's open-ended missions and details about what's not coming to the game have come to light that you should probably know before release. Here are all the latest details on Halo Infinite for PC. Also, if you're looking to get into Halo Infinite multiplayer, here is how Halo Infinite ranked mode works and the best Halo Infinite weapons you should find in matches.
Halo Infinite release date
Announced during Gamescom 2021's Opening Night Live stream, the Halo Infinite campaign release date is December 8.
You can play multiplayer now and you'll be able to play the campaign and at launch. However, the campaign co-op and Forge modes will not be available until 2022. Halo Infinite's head of creative, Joseph Staten explains these modes need more time "in the oven". 343 intends to release campaign co-op during multiplayer season 2, while Forge isn't coming until season 3.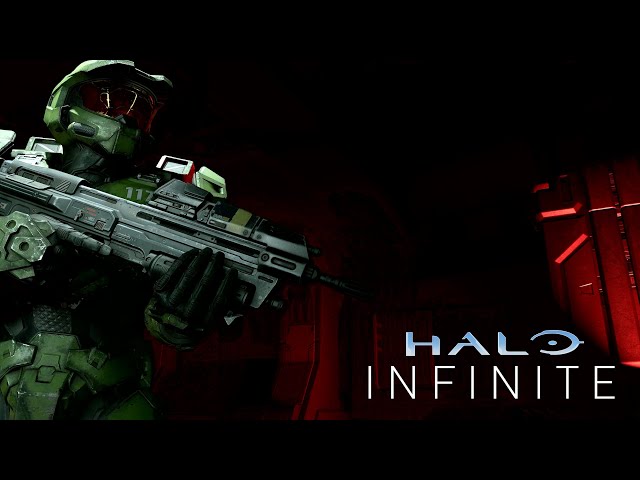 Halo Infinite trailer
The Discover Hope Halo Infinite trailer from E3 2019 shows off some cinematics, and also gives us some clues as to the story. What's more, as spotted by die-hard fans many moons after its reveal, there's a Halo Infinite ARG hidden in there somewhere. Did you spot the hidden hints?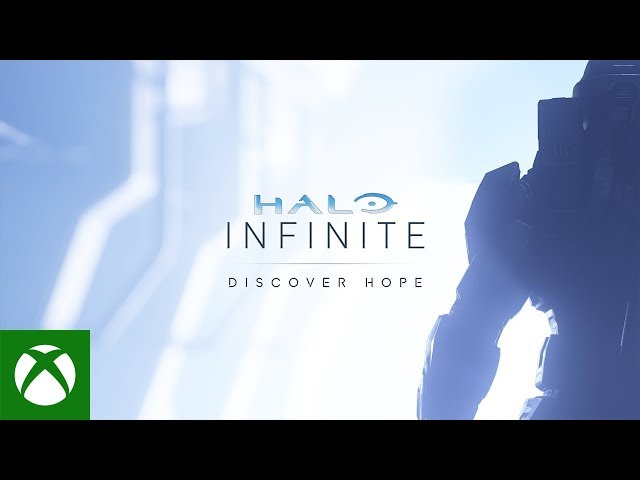 Halo Infinite story
When it comes to the Halo Infinite setting, the game is a "spiritual reboot" set at least three years after Halo 5. Long-serving fans should worry not, though, as 343 assure us that the new story will "respect and continue threads that led to this point."
In a Q&A with press about Halo's lore, associate director Paul Crocker says, "nothing's retconned. We are absolutely a sequel to Halo 5, but you don't need to have played any of those games in order to actually enjoy this one. We're looking at this as a stepping stone. We are putting all the pieces in place for the future, whilst answering some of the questions from the past.
Master Chief's past: Learn about the history of the Halo PC series
"We very deliberately put Chief floating in space at the beginning of the game, because it puts the player and Chief and all of our characters in the same place. They don't know what's happened. That's what we want people to find out as they play through this world."
Crocker says the campaign is "bigger than our previous two games combined, but it's intrinsically Halo in the way that we have approached it. Our goal wasn't to make other types of games that you've seen, it was to make the best Halo experience, and to take everything about being Halo and put it onto the ring and make the experience that people have been crying out for." As if that wasn't enough, there are also hints that we could be seeing Halo Infinite campaign DLC, expanding on the story even further.
Halo Infinite Gameplay
In the gameplay campaign preview, we see Master Chief back and after crash landing on a ship with his pilot, out exploring a new stunning map. We also see a glimpse of the new enemy, the Banished and their leader, Escharum. The campaign trailer, which you can view below, is a few hours into the campaign as Master Chief takes out encroaching enemies and explores the area. We also get a look at Master Chief's new grappling hook, which should open up new world traversal opportunities, as well as a portable shield.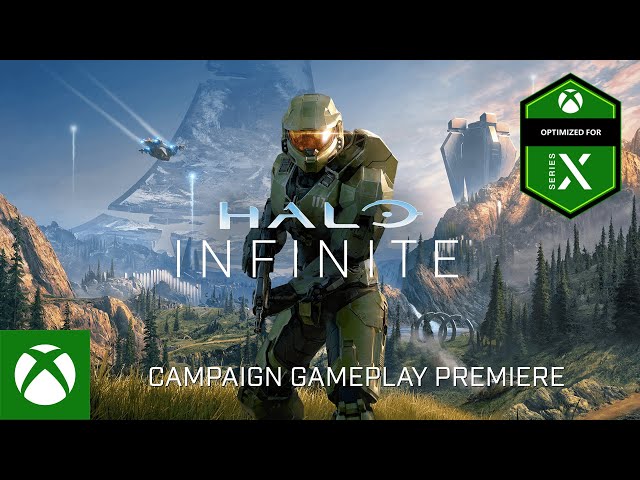 Halo Infinite Open World
From the above gameplay video, we can see what looks like large open areas to explore. So, will Halo Infinite be open world? Although the game will be bigger than the previous two games, it will be "somewhere in between" a typical Halo approach and an open-world game. It looks like we'll be putting the new grappling hook to good use in these areas.
This was confirmed in a recent Ask 343 stream when asked about the open-ended missions. Apparently it's more like The Silent Cartographer mission from the first Halo game, and you have many different ways that you can complete each objective. Weather is also apparently going to be a major factor in your decisions as blustery winds could affect the handling of a banshee.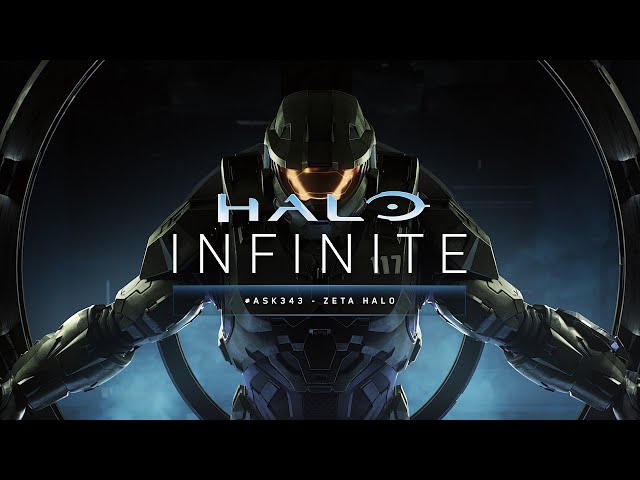 Halo Infinite Weapons
To fight the new aliens, the Banished, you're going to need some good gear, and the latest gameplay trailer gave us a look at what to expect from old favourites to some new goodies. It's confirmed we'll be getting a grappling hook, Grappleshot, and a portable shield, Drop Wall, which will provide new ways to take down enemies and traverse the ring. As well as the iconic Halo weapons such as the Plasma Pistol, it looks like we'll get a chance to wield some Banished weapons including the Mangler and Ravager.
Two things that you won't be able to do in Halo Infinite are dual-wielding weapons or play as a Covenant Elite. In the recent Ask 343 video, it said that Elites aren't present because "this is a Master Chief and Spartan story". This doesn't rule them out forever though as it also said "never say never". Dual-wielding has been a part of the Halo series since Halo 2, but not always the most viable strategy in either single-player or multiplayer.
Halo Infinite cross-play
Yes, Halo Infinite is getting cross-play and cross-progression. According to World's Edge studio head Shannon Loftis, Halo Infinite "supports cross-play and cross-progression between PC and Xbox One and Xbox Series X and S". This means that "your multiplayer customisation and progress follow you across all of your platforms.
Halo Infinite anti-cheat DRM
It has been confirmed that there won't be any intrusive DRM. According to producer Jeff Guy, "Things like making sure our game plays nice with specific families of hardware or fighting hard to ensure we don't add intrusive DRM to our game."
Security engineer Michael VanKuipers expanded on this to also talk about anti-cheat functionality, saying "to make cheating more difficult in ways that don't involve kernel drivers or background services. We've done a lot of work securing the Slipspace engine and developing novel ways to protect and change the game to slow down cheat development. When people do cheat, we're focused on catching them through their behaviour and not from data that we've harvested from their machines".
That's everything we know about the Halo Infinite campaign, however, Microsoft also shed some details about the upcoming Halo TV series, which you can read all about over on The Digital Fix.