The Harry Potter film series has been no stranger to either making actors famous or casting incredibly well-known actors in its roles, and this now appears to extend to the franchise's upcoming RPG game, as the first few names on the Hogwarts Legacy cast list have been announced. None other than famed British actor Simon Pegg has been revealed as one of the Hogwarts Legacy characters in the game, as the Hot Fuzz, Mission Impossible, and Star Trek actor lends his talents to the wizarding world.
This isn't Pegg's first videogame role either, as he actually played Ben Finn in Fable 3, alongside the incredibly well-known Con-Rad of Spare Parts (okay, I had to look that one up). On top of the news that Hogwarts Legacy Steam sales are on the up and up, Pegg's addition is sure to delight fans.
Pegg is set to play the Hogwarts headmaster in Hogwarts Legacy, as he takes on the role of Headmaster Phineas Nigellus Black. Community manager Chandler Wood says Pegg "brings a delightfully despicable energy" to the headmaster role.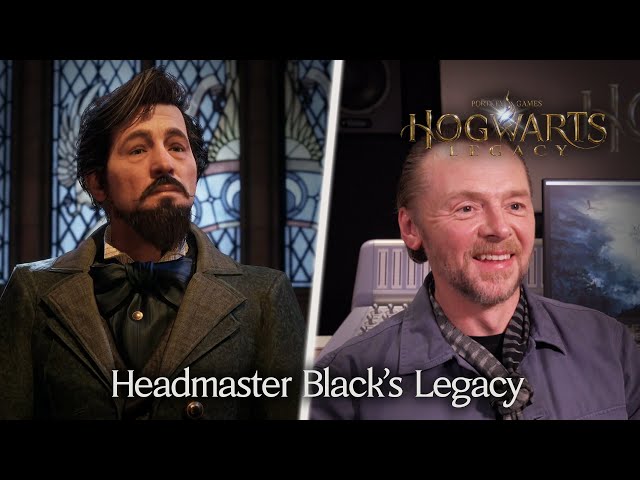 Pegg himself notes how his character was actually in the books and film for Harry Potter as a portrait, adding that he's the "least popular headmaster in the history of Hogwarts," a bit pompous, and not a good teacher.
For Black it isn't about the personal rewards of being a teacher, with him instead taking on the role for both the payday and the status of it, which should come through in his teaching style and overall character.
With the Hogwarts Legacy release date getting closer and closer, Pegg's addition is sure to delight some fans. In the meantime we've put together lists of the best fantasy games and open-world games on PC you can play now, which should tie you over.
The creator of the Harry Potter series, JK Rowling, has made a number of transphobic remarks on social media in recent years. While WB Games says "JK Rowling is not directly involved in the creation of the game", it is based on her work and it's still unclear if she will receive royalties from its sales. If you'd like to learn more about transgender equality or lend your support, here are two important charities we encourage you to check out: the National Center for Transgender Equality in the US, and Mermaids in the UK.