Honkai Star Rail 1.2 is almost upon us, and that means it's nearly Kafka time. That's right, if you've been saving up for the Honkai Star Rail 1.2 release date to grab probably the most anticipated character in the anime game, your time has come. There's great news, too: Honkai Star Rail developer HoYoverse announces that it's once again giving away free Star Rail Special Passes, so you'll have bonus free pulls to help you bring her home.
The Honkai Star Rail banners for 1.2 feature Kafka and Blade as their headlining stars. As the first character you're ever introduced to in Honkai Star Rail's opening alongside hacker Silver Wolf, Kafka makes an immediate impression – after all, she's the person who actually awakens your Trailblazer in the first place. We're sure that's the reason so many of you keep calling her 'mommy.'
After giving you a mysterious introduction to your journey, Kafka leaves with the iconic line, "You won't remember a thing except me." Ever since then, I and many other players have been eager to get her on their team. It's not just her captivating personality and the excellent voice work of Cheryl Texiera that are responsible for this – Kafka is the first character you actually play as, and she's a stylish and powerful lightning-wielder with an explosive finish.
Of course, she's not alone, and her phase one counterpart for Honkai Star Rail 1.2 is looking super strong as well. Blade is a destruction character that uses wind, and he brings some really interesting health-based tricks to the table. As a man cursed with immortality, Blade uses that power to his benefit – he can sacrifice a chunk of his own HP to deal bonus damage, and builds up stacks as he gets injured that can be unleashed to devastate his foes.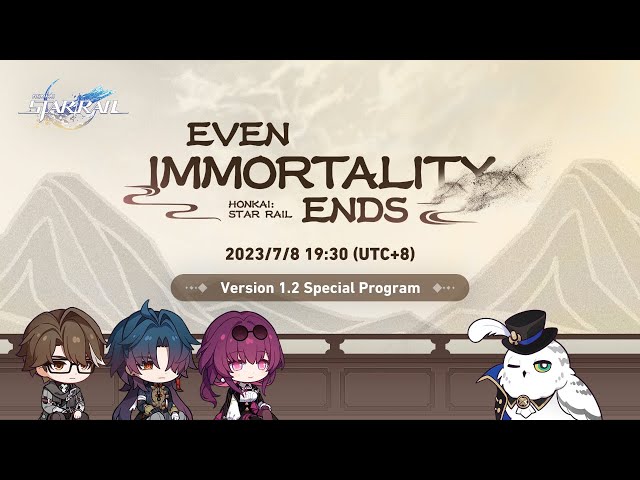 The good news for those of you planning to pull for Blade or Kafka is that HoYoverse is giving out ten free Star Rail Special Passes. Much like in the Honkai Star Rail 1.1 update, you'll be able to claim ten passes by checking in to the Gift of Odyssey event over the course of seven days. You'll get one Special Pass most days, with two on day three, and three on day seven.
Hopefully that helps you grab whichever Honkai Star Rail characters you're looking for – and if you decide you'd rather save up for later, you can do that instead. Whoever you're trying to bring home, I wish you the very best of luck on your rolls.
Make sure to catch the latest Honkai Star Rail codes – including those from this most recent livestream – with our regularly updated guide so you don't miss a single one. If you haven't already chosen your favorites, our Honkai Star Rail tier list should help you decide who to slot into your team.