Riot's new free-to-play trading card game Legend of Runeterra will officially launch April 30, the company has announced. The launch will come alongside the release of 120 new cards, and the game will support cross-platform play on PC and mobile.
For players who have been participating in the Legends of Runeterra open beta, some important news up front: the official launch will not wipe any progress you've made while playing the beta. You'll be keeping any cards or items you've purchased or unlocked so far. However, with 120 new cards added to the mix, there will be plenty more to hunt down after the conclusion of the beta season.
The new cards will bring the card count up to more than 400, including 35 League of Legends champions from seven different regions. You'll be able to try the new cards out a couple days early, if you've signed up for the beta: the new set goes live April 28, and Riot says it will be revealing new cards and champions up through that date.
Players who log in to Legends of Runeterra before May 7 (at 23:59 Pacific time) will be granted an exclusive Moonstruck Poro Guardian to add to their collection.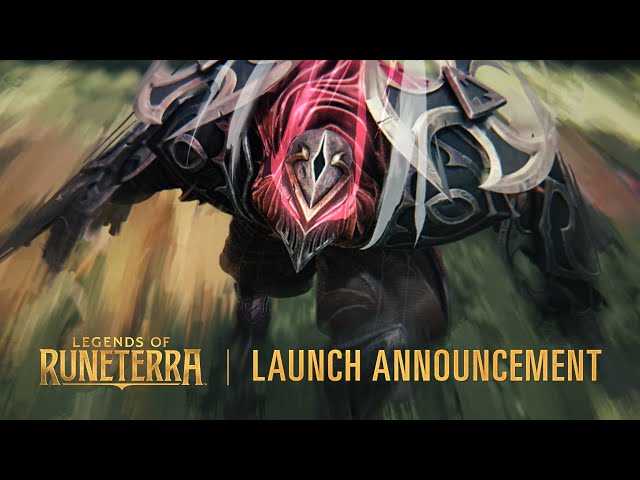 The official launch will also mean the end of the beta season and the beginning of Legends of Runeterra's first official ranked season. You'll receive a badge specific to whatever rank you earned during the beta, and rankings will be partially reset for season one.
Here's how Riot says that will work:
Master accounts will drop 800LP (8 divisions)
Diamond and Platinum accounts will drop 750LP (7 divisions + 50LP)
Gold and Silver accounts will drop 675LP (6 divisions + 75LP)
Bronze and Iron accounts will reset to Iron IV
Season one will run for about two months.
In the meantime, you can study up on the game with our guide to the best Legends of Runeterra decks, as well as our handy explainer on all the Legends of Runeterra keywords, effects, and abilities that have shown up so far. We'll be updating these with the new cards when they become available, of course.