Denuvo Anti-Tamper has been added to Lies of P, the new soulslike from Neowiz, four days before the game's full launch. The Dark Souls, Bloodborne, and Elden Ring-inspired RPG game is shaping up to be one of the best variations on the FromSoftware formula in a long time, with our own Lies of P review rating it as a superb dark fantasy. With the Lies of P release date now upon us, the game's Steam page is updated to state it uses Denuvo, which is designed to prevent users from accessing and altering parts of a game's source code, and to stop piracy. Lies of P is one of many recent games to incorporate Denuvo.
Lies of P offers a fairytale spin on the FromSoftware model, based on the original Pinocchio novel from Carlo Collodi. Previously, developer Neowiz explained how it had removed some content from Lies of P owing to its potentially "risky" nature. Now, the developer adds Denuvo Anti-Tamper to the Lies of P Steam page days ahead of release.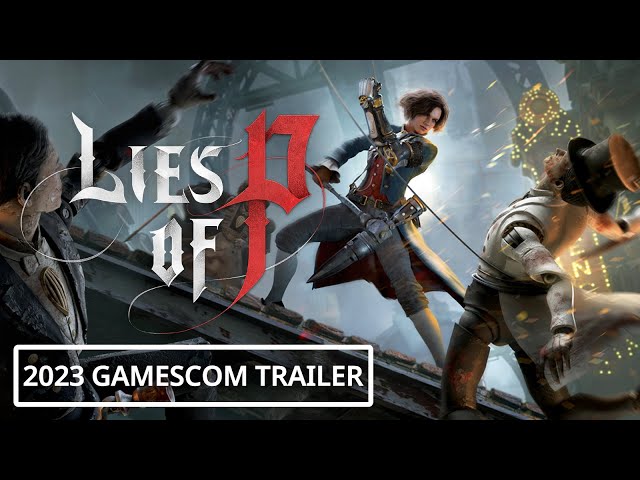 An update with the Steam page backend for Lies of P says that Denuvo was added to the fantasy game on Friday, September 15. An archived version of the Lies of P Steam page, from Thursday, September 14, does not list Denuvo as included in the game.
Other games from 2023 that use Denuvo, a software that is designed to prevent distribution of a game's source code and protect against piracy, include Star Wars Jedi Survivor, Street Fighter 6, and Mortal Kombat 1.
Tekken 8 director Katsuhiro Harada previously said that they have "no plans to introduce Denuvo or anything else" to the upcoming fighting game. Elsewhere, Postal developer Running With Scissors has called Denuvo "a punishment to the consumer."
If you're heading into the new Neowiz RPG, make sure you scope out all the Lies of P bosses. Likewise, you'll need to know how to get Lies of P quartz, or else you won't stand a chance in the ultra-tough, dark fantasy world.