What are Mortal Kombat 1 Dragon Crystals? If you've had a chance to enter the shop in Mortal Kombat 1, you may have noticed a currency that doesn't appear anywhere else in the game. MK1 Dragon Crystals (stylized as Dragon Krystals) are represented by red ovals covered in a golden trim, and you know if you have any by entering the store and looking at the bottom right-hand corner.
If you do have some Dragon Krystals, most likely by purchasing the premium edition which gives you early access to the Mortal Kombat 1 release date, you're in luck. This special currency allows you to purchase exclusive pieces of Mortal Kombat 1 gear, giving you pieces of armor to make your favorite Mortal Kombat 1 characters stand out on the battlefield. Here's all the details on Mortal Kombat 1 Dragon Crystals.
What are Mortal Kombat 1 Dragon Crystals?
Dragon Krystals are Mortal Kombat 1's premium currency that can only be purchased using real money. There's a separate store that only accepts Dragon Crystals, and it's important to note that the items on offer are purely cosmetic. None of the items you can purchase using Dragon Krystals provide players with in-game advantages.
What can I buy with Dragon Krystals?
Once you enter the store, there are two places to purchase items using Dragon Crystals. The first is the featured tab located at the bottom half of the screen, containing four items that you can cycle through. These items are featured for 24 hours, so if you don't like what you see, just come back a day later to find new stock.
Likewise, the Premium Items section on the top half of the screen shows off featured and rotating items. The premium items range anywhere from Easy Fatality tokens for 100 Dragon Krystals, to random pieces of gear for 300 Dragon Crystals. There are full outfits for some characters in the store, but you have to act quickly as the stock changes every day.
It appears the costumes range in price depending on the character. For example, Dark Sindel's costume costs 600 Dragon Crystals, whereas Tanya's Funkeira costume costs 800. In the Rotating section, Sub-Zero's Dia De Muertos costume also costs 800. We can't say for certain what the price range is between costumes, but so far it'll set you back between 600 – 800 Dragon Crystals.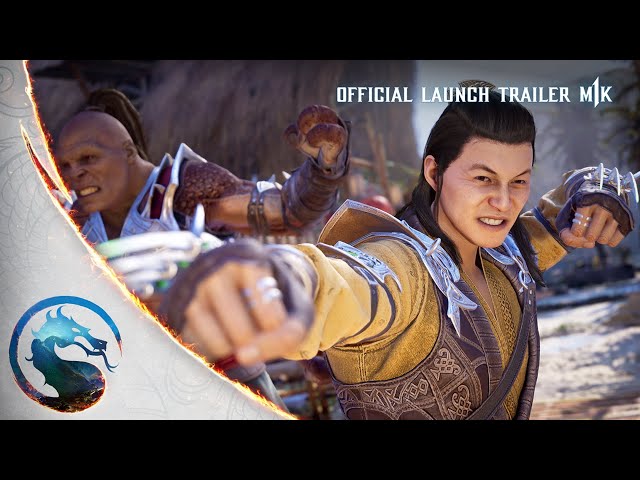 Mortal Kombat 1 Dragon Crystals price
The current build of Mortal Kombat 1 that we have access to doesn't display the price of Dragon Krystals. That said, this currency looks exactly like the Time Crystals from Mortal Kombat 11.
These prices aren't set in stone, but if they're priced anything like the Time Crystals, here's how much you can expect to pay for Mortal Kombat 1 Dragon Crystals:
500 Dragon Crystals: $4.99 / £3.99
1,150 Dragon Crystals: $9.99 / £7.99
2,500 Dragon Crystals: $19.99 / £15.99
5,600 Dragon Crystals: $39.99 / £32.99
And that's all you need to know about Mortal Kombat 1 Dragon Crystals. If you've made your way through some of the tutorials, you've definitely unlocked some Mortal Kombat 1 coins. Check out our guide to find out ways you can unlock more coins and what you can spend them on. We also have a guide on Mortal Kombat 1 fatalities if you want to learn how to kill your opponent in style, as well as how MK1 Brutalities work if you want to do your opponent a favor and take them out quickly.