The Overwatch 2 PvE mode faces a crisis of identity today as headlines of 'Overwatch 2 PvE canceled' ring around the internet, reaching even beyond the typical circles inhabited by Blizzard's multiplayer game. That's despite Overwatch 2 game director Aaron Keller saying developer Team 4 is "really committed to the PvE side of the game and delivering that story." So what's happened?
The short answer is that the previously detailed replayable Overwatch 2 campaign announced at BlizzCon 2019, with its full Hero Missions and talent trees that would give all your favorite Overwatch 2 characters completely new spins on their abilities, has been scrapped. Probably aware of the magnitude of this news, Blizzard chose to announce this in the most low-key way possible during the back half of a livestream talking about the game's 2023 roadmap and future updates.
"With everything we've learned about what it takes to operate this game at the level you deserve, it's clear that we can't deliver on that original vision for PvE that was shown in 2019." That's the bombshell, slid out by executive producer Jared Neuss over half an hour into a developer update stream. Neuss and Keller go on to walk through some of the upcoming plans for the next two seasons, sharing a roadmap image for the future.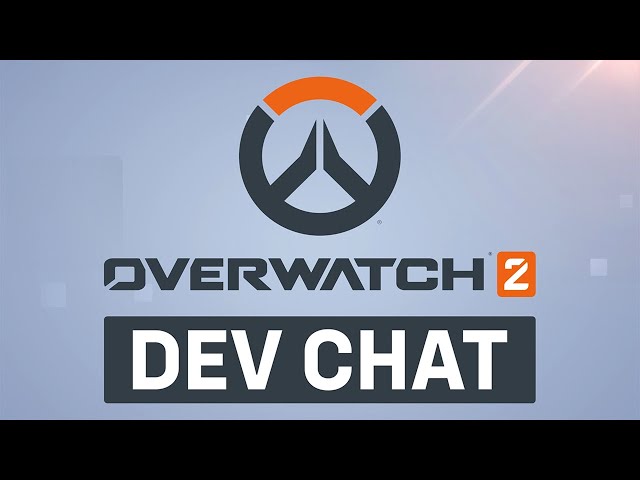 In retrospect, this approach was almost certainly a mistake. By attempting to sweep this news under the rug somewhat, rather than confronting it head-on, Blizzard left the message in charge of its community. That message was delivered loud and clear – the Overwatch 2 PvE mode we were promised, indeed the most prominent selling point for the game's transition to Overwatch 2, is dead.
That's not to say there won't be PvE content coming, however. With story missions, co-op event modes, and single-player Hero Mastery missions in the pipeline, there will be more narrative-driven Overwatch 2 content. The problem is that we haven't seen any of it.
Jared continues on Twitter, saying, "We have a lot of great PvE content coming this year" and emphasizing, "We understand that today's news about the scope of PvE is frustrating. We on the Overwatch leadership team didn't make the decision lightly." He explains,
"Moving in this direction gives us confidence that we can tell those stories, albeit in a different way than we originally communicated."
Without anything more than a single infographic to show, however, it's understandable that Twitch streamers, YouTubers, and fans are left wondering what that looks like. If there's exciting content on the way (including story missions, the new Flashpoint PvP mode, and Hero Mastery missions) in season six, then why weren't we shown any of it to give us confidence about this upcoming release?
The Group Up! podcast, featuring several of the most popular Overwatch 2 streamers, was left largely flabbergasted by the news. You might expect, given that many of these players have long been focused on the PvP side of the game, that they'd be less impacted by this news. But the tone was almost that of a funeral, with a general sense of disbelief that the relatively light changes made moving into Overwatch 2 were all in service of a mode that won't now see the light of day.
A new limited-time event, Questwatch, is planned for the upcoming season five, due to start about a month from now. Following that, season six is where the promised PvE and story content really begins to roll out. "You can never ask anyone to take your word for it, so the hope is that once we start releasing this stuff in season six, players can see it and believe it too," Neuss tells GameSpot's Tamoor Hussain in a rather frank interview about the news.
Season six is still months away, however; in the meantime, the Overwatch 2 team is asking players to take its word for it. Had they shown even a short preview of what's ahead, perhaps some fears could be assuaged. With nothing to look at, who can blame fans for wondering if there's actually anything left for them to look forward to?
I love Overwatch 2. I was heavily skeptical of the move to 5v5, but it's largely won me over (I'd still take a 6v6 mode, but as an added extra rather than a complete reversion). While this news stings, I'll most likely continue to keep playing Overwatch 2 PvP for the time being, because I enjoy it – indeed, Blizzard's whole pitch is that this shift should afford them more potential to build on the game as it exists currently.
"We weren't letting people go who were working on PvE," Neuss tells GameSpot, "On the contrary, we were really excited to bring them in together with the rest of the folks to figure out, 'How do we use your unique superpower to create an awesome thing for [a] season?'" Keller emphasizes the team's drive to be more transparent; something they've achieved with reasonable success in recent months.
This, then, feels like a failure in that regard. While Keller and Neuss have been up-front about the decision and why it was made, choosing not to actually show anything of the promised upcoming PvE content leaves players with a particularly bitter pill to swallow, and nothing to help wash it down. It's likely Team 4 is doing the best it can with what it has available, but until we see the fruits of those labors in some form it's going to be a very scary time for anyone who loves Overwatch.
For now, Overwatch 2 season 4 continues apace. We'll be sure to keep you up to date on the current Overwatch 2 tier list of the best characters, and you can learn more about all the Overwatch 2 maps as well to help you win your next match.