September 29, 2023: We checked for new Project Slayers codes but there were no new ones to add to our list.
What are the new Project Slayers codes? Project Slayers is an action RPG in Roblox where you fight against other martial artists to be the very best in all the land. As with most Roblox games, it's a popular gacha; as such, plenty of codes are available to get clan spins and more.
So if you want to bulk up your warrior and fight against the strongest of foes, you'd be wise to make use of our Project Slayers codes list down below. We'll update it on a regular basis to bring you the latest rewards before they expire, and thus you lose out on some free spins. If you're in the market for further Roblox freebies, we also keep regularly updated lists of the latest Anime Adventures codes, Blox Fruits codes, and All Star Tower Defense codes to bring you the latest freebies.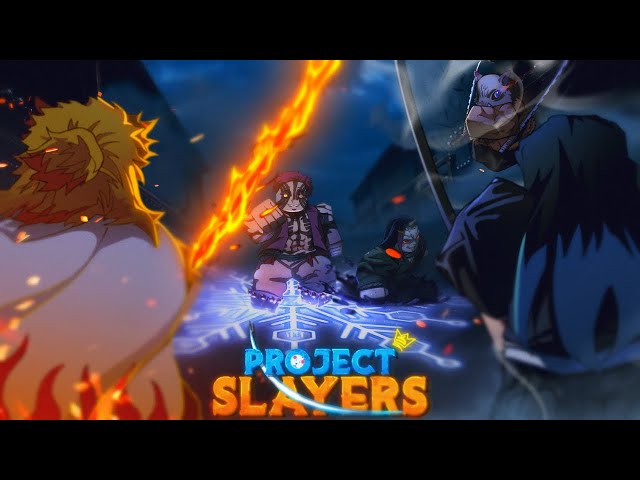 New Project Slayers codes
Here are all active Project Slayers codes:
There are currently no active Project Slayers codes, as the most recent codes became inactive at the start of August. We'll keep an eye out for more new codes when they are announced – probably when the game hits another milestone!
Expired codes
1millfavs
1millfavsbreathreset
1millfavsracereset
Thanksfor350MVisits
Upd295MiniCode
ThxFor400MVisits
ThxFor650KVotes
Update309ArtSpins
Update309RaceReset
Update309BreathingReset
ThanksFor350MVisits2
ThanksForLikes600K2
ThanksForLikes600K
Thx4300MNOuwohanaIsBack
Thx4300MNOuwohanaIsBackBreathReset
Thx4300MNOuwohanaIsBackRaceReset
NewAntiExploit
Miniupdate1.5
SorryForIssuesToday
ThanksFor250MVisits
Update1.5Spins
Update1.5BreathReset
Update1.5RaceReset
!500kLikeCode!
SorryForDataIssues
3AsTeRRaceReset
H@pPy3AsTeR
ThanksFor200MilVisitsBreathingReset
Roblox@ItAgain
Roblox@ItAgainRaceReset
Roblox@ItAgainBreathingReset
ProjectShutdown
ProjectShutdownRace
ProjectShutdownBreathing
New500kLikesCode!
ThanksFor500kVotes
ThanksFor200milVisitsRaceReset!
ThanksFor200milVisitsRace
HappyNewYears!
2023BreathingReset
HappyUpdateYears!
MerryChristmas2022
MerryChristmas2022RaceReset
MerryChristmas2022BreathingReset
Upd@ate1B1gCodE
IncreasedDropsBreathReset
IncreasedDropRaceReset
400Klikes
400Klikesracreset
400Klikesbreathingreset
Miniupdate3
MiniUpdate3racereset
Miniupdate3breathingreset
350Kupvotes!
350Kupvotes!Breathing
lastcode?lol
anotherdayanothershutdown
300klikes!
shutdownnumb2
shutdown!
miniupdate
miniupdatedaily
soryagainguys:V
200K+upvotestysm
sorryforanothershutdown
100K+likesiglol
werebackup
Gettingthere!
Sorryforshutdowns!
FINALLYRELEASETIME!
ThanksFor200milVisitsRaceReset!
How do I redeem Project Slayers codes?
Redeeming Project Slayer codes works in the exact same way as many other Roblox games. You should get access to all sorts of cool stuff by following these step-by-step instructions:
Open Roblox and launch Project Slayers.
Create a character and hop into one of the maps.
Press the M key to open the menu and click on the book icon.
Enter your code in the text box at the bottom of the screen and click Submit Code.
Where can I find more Project Slayers codes?
We'll regularly update this list with all the new Project Slayers codes, but if you can't wait you could try checking the game's official Discord yourself.
Those are all the Project Slayer codes. We also keep a regularly updated list of Roblox promo codes for some of the best Roblox games in 2023. If you or your parent/guardian is new to the weird and wild world of Roblox, you may be left wondering is Roblox safe? Alternatively, veteran players may wish to use the hottest Roblox music codes for any occasion.