There will be no new Rainbow Six Siege maps in Year 5, as developer Ubisoft's decided to rework all of the FPS game's existing battlegrounds first. Now it seems a fan's been inspired to do their own 'overhauls' of Rainbow Six Siege maps, but in a whole other game – one Siege player has recreated the tactical shooter's Villa map in Minecraft.
User B0abgti has posted side-by-side images of the original and their Minecraft creation on the Rainbow Six subreddit – a shot of one of the Villa's courtyards, near the entrance to the ruins (the one you can see at around the 5:35 mark in the clip below) and the same location re-imagined in the sandbox game's iconically blocky art style.
Given the difference in the two games' visuals, it's a very faithful rendition, from what you can see – you can see the vine-covered Tuscan brick walls, the courtyard's layout to-scale, the chimney stack poking out of the top of the Villa, and even the little awning in its centre, with pot plants scattered about.
It looks like the Siege community approves of the Villa Minecraft crossover – in just three hours since posting, it's got over 6.7k upvotes on Reddit. It's not clear how much more of the map there is, or whether the interiors are complete, but this one snapshot is pretty impressive in itself. Take a look below (via B0abgti on Reddit):
B0abgti explains that, to create the barricades you can see in the recreation, they used banners to achieve the effect, as well as a mod called Chisel, which adds different variations of decorative blocks to the open-world game's range of options. Sadly for fans of the Minecrcaft Villa, the creator also says in the comments they're intending to keep "world downloads as an only-me thing", so it doesn't look like it'll be available to grab for yourself.
It's not the only map recreation the Minecraft fan's made either – you can see another example right here.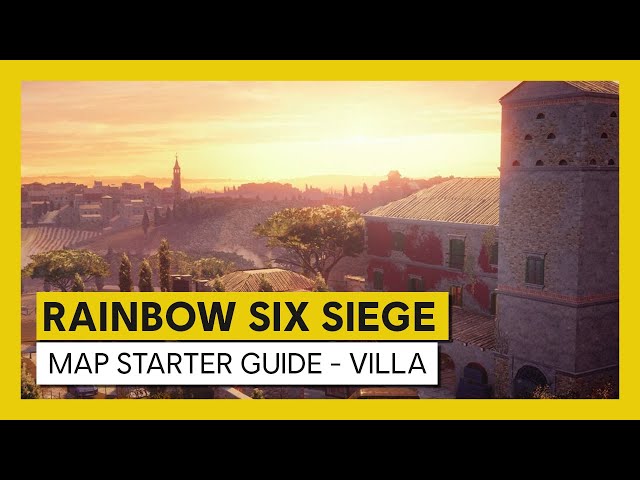 Meanwhile, if you're a fan of Ubisoft's shooter, go take a look at our guides to the best Rainbow Six Siege operators, the Rainbow Six Siege new operators, and Rainbow Six Siege Year 5 if you're keen to stay ahead of the curve.