December 04, 2023: We searched for new Reverse 1999 codes.
What are the new Reverse 1999 codes? If you're just making a start in Bluepoch's strategic RPG, you're probably burning through essential resources at a worrying rate. It can be tough going in the early game while you're still finding your feet, so we've compiled all the active Reverse 1999 codes you could need for free clear drops, dust, and much more.
Reverse 1999 is another anime gacha game available on mobile and PC, joining the likes of Genshin Impact and Honkai Star Rail in the competitive genre. If you're torn between playing them all, we've got Genshin Impact codes and Honkai Star Rail codes as well, but this guide has all the latest Reverse 1999 codes for your alt-history 20th-century Timekeeper needs. Codes aren't enough to get you through those tricky battles though, so be sure to check out our Reverse 1999 tier list featuring the best characters.
New Reverse 1999 codes
Here's a list of all the active Reverse 1999 codes:
5YRBRF9 – 19,999 dust, 19,999 sharpodonty, and three fine insight packages
ENTERTHESHOW – 60 clear drops, 4,000 dust, 3,000 sharpodonty, one enlighten, three bottle of pages
1999GIFT – 50 clear drops and 19,999 dust
Expired codes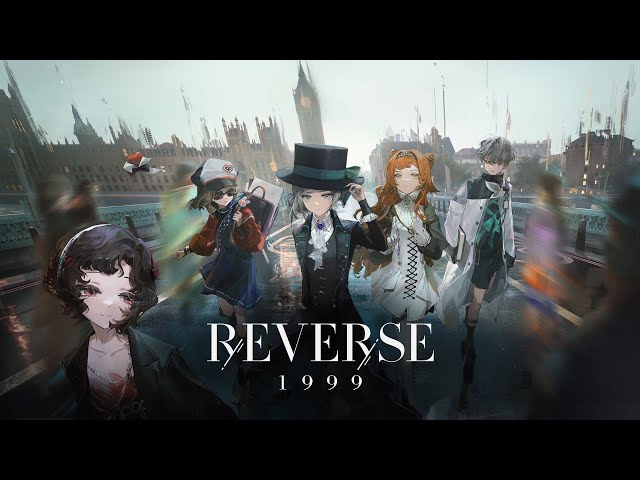 How do I redeem Reverse 1999 codes?
Redeeming your Reverse 1999 codes is simple, but we've listed some step-by-step instructions below to ensure you don't put a foot wrong:
Go to the game's main menu.
Click on the icon with the three horizontal bars on the left side of the screen, then click on the Settings option.
Click on the Account option.
Click 'Go' under the Exchange Code option.
Copy and paste a code from the list above into the redemption box, then hit the 'Confirm' button.
If the code is active, you'll receive your rewards instantly.
How do I get more Reverse 1999 codes?
As Reverse 1999 is still super new, your best bet for finding active codes as soon as they land is to check back on this page frequently. New codes have dropped on the game's social channels so far, which include Twitter, Facebook, and Discord.
Before you jump straight in, make sure your rig is up to the job with the Reverse 1999 system requirements. If you're already desperate for more Reverse 1999 freebies, the devs have released some free sticker packs to get creative with based on the cute characters of the anime game. Now get out there and put these Reverse 1999 codes to good use, Timekeeper.