When is the RoboCop Rogue City release date? While the RoboCop franchise is no stranger to game tie-ins, they were all basic run-and-gun shooters of varying quality. Rogue City is more than that: an exploration of the dilapidated drug-fueled future city of Old Detroit through the lens of the 1980s, where corporate entities try to solve crime with experimental technology, with varying degrees of success.
As technology in the real world evolves, more complex games are commonplace, and RoboCop Rogue City seemingly attempts to do what was impossible during the late 1980s. This police game has players assume control of RoboCop, either enforcing the law to the letter or gaining the public's trust. It even shares similarities to RPG games, such as Fallout with its morality system. Here's everything we know about the RoboCop Rogue City release date, including every trailer released and a breakdown of the gameplay we've seen.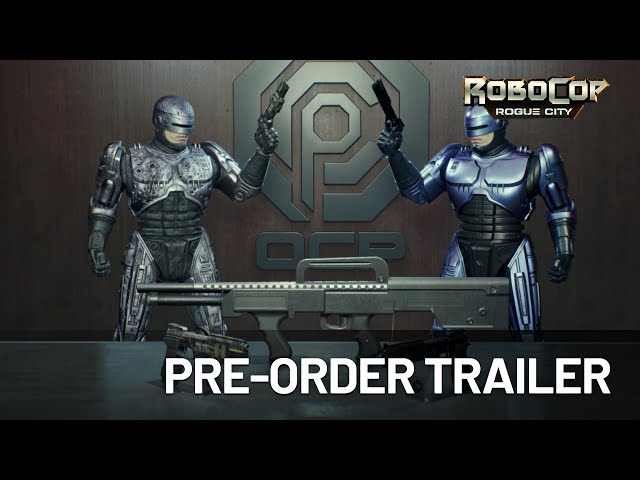 RoboCop Rogue City release date
The RoboCop Rogue City release date is Thursday, November 2, 2023, and it will be available for PC via Steam and Epic Games Store, as well as Xbox Series X|S and PlayStation 5.
Preordering the game will give you access to RoboCop's blue armor from RoboCop 2 and the Pitch Black Auto-9 pistol. The deluxe edition of RoboCop Rogue City features a prototype version of RoboCop's Auto-9 pistol, the OCP Shotgun, and the Damaged Armor costume.
PC gamers got a chance to try the Rogue City Steam Next Fest demo, set after the events of RoboCop 2. While the demo only featured three main missions, there was plenty to do in this early portion of the game. This included a mission to rescue TV talent and producers from a gang attempting to communicate with a new crime lord to set up a deal. After a short sequence at the Old Detroit police station, where RoboCop can escort drunks to holding cells or respond to complaints from the locals, he is dispatched to find the location of the gang member in the streets. There were plenty of side missions to tackle, such as recovering a stolen vehicle or teaching a child that learning to fire guns isn't cool.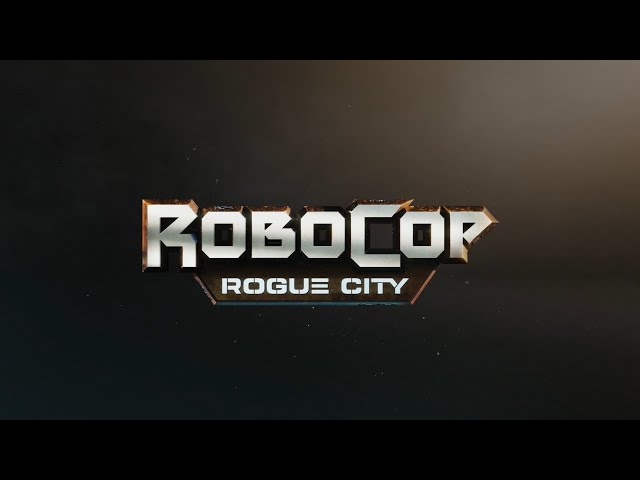 RoboCop Rogue City trailers
RoboCop Rogue City was first shown during the Nacon Connect stream during Summer Games Fest 2021. Though unclear then, the FPS game has Peter Weller voicing his iconic role as Alex Murphy, a man shot down in cold blood and turned into the iconic cyborg police officer.
Since then, the trailers have mostly been small snippets of gameplay, as well as teases of the story with fake OCP ads and sections that fans got to play during the Steam Fest demo, such as the raid on the gang hideout in the arcade. We do, however, see a few ED-209s firing on targets, so perhaps we'll engage in a gunfight with RoboCop's most formidable adversary.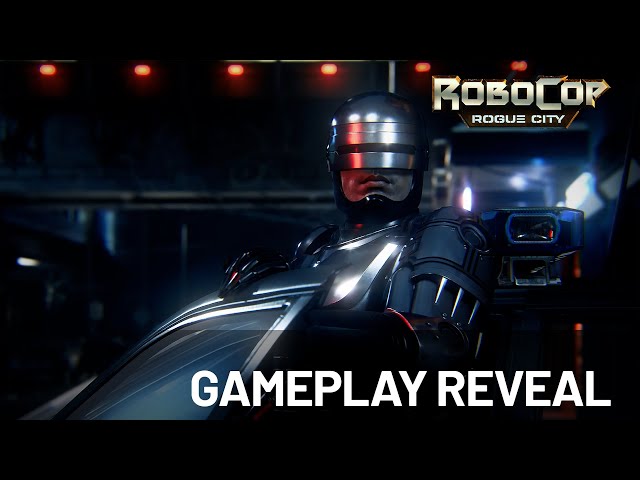 RoboCop Rogue City gameplay
RoboCop Rogue City is divided into two primary gameplay mechanics. The first-person shooting action has you fire at enemies with your Auto-9 pistol or scavenged guns to wipe out violent gang members standing in the way of justice. To paraphrase the second most famous line in the movie: Dead or alive, they're coming with you. You do have a limited supply of healing items, and while you can't take cover, you can throw just about anything with such sheer force that it'll obliterate the target instantly. RoboCop can also breach doors and walls to trigger slow-mo sequences where he must shoot the correct targets to save hostages.
During GamesCom 2023, IGN showed 16 minutes of exclusive gameplay, which saw RoboCop respond to a bank robbery, competing with the OCP SWAT division to dispatch the criminals inside. We also see him catching Samantha Ortiz, a journalist who broke into the bank to get a scoop on the OCP. After interrogating her, there's a choice in which the demo footage opts to let her go. Before long, RoboCop is ordered to defuse a bomb before exploring the tunnels the Street Vultures gang dug to get into the vault and shooting bikers in a dank alleyway.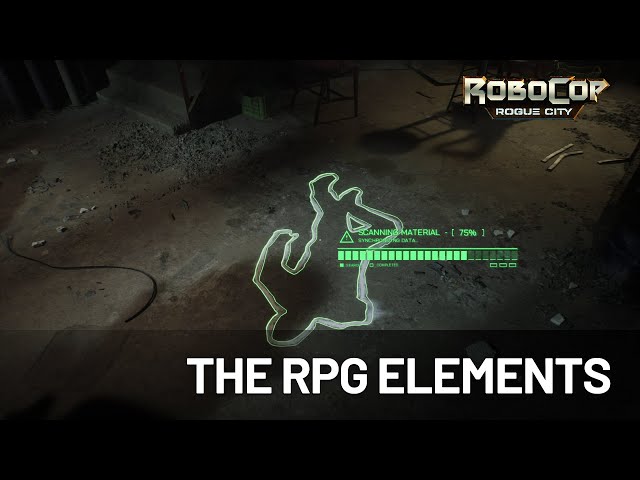 You also have investigative sections where RoboCop must scan clues and talk to witnesses to deduce the solution to the crime at hand. Your ability to efficiently police any situation is tied to skill points earned by completing investigations and gathering evidence of narcotics on any premises. Enough points in skills enable you to open safes or persuade informants to reconsider rash actions.
Your choices matter, and it's not just via the morality meter of upholding the law to the letter or gaining public trust. One instance during the Steam Next Fest demo showed that you could get a graffiti artist to trust or hate you with your decision to fine them for vandalism.
That's everything we know about the RoboCop Rogue City release date and gameplay right now. It's not long until the game's out, so you should check if RoboCop Rogue City Steam Deck compatibility be sure to check the RoboCop Rogue City system requirements to ensure your PC is as capable of running it as RoboCop is at detecting dirtbag scum breaking the law.