There are too many RPG games on Steam to actually play them all, with the current Steam sale making it even harder to pick just one. From Persona 5 to Cyberpunk 2077, there are loads of different types of RPG games too, so we've broken down some of our favorites, with each offering you a vastly different experience.
With the Steam Summer Sale coming to an end soon, it can be difficult to choose from the bargains with whatever spending money you have left. You've already snagged the best deals and bought what was on your wishlist, but what about those games that pass you by? Everyone's got the Valve bundle at 96% off by now, so what about all those RPG games you could be trying?
Well that's where we come in, as from Skyrim to Persona 5 Royal there are loads of vastly different RPGs on Steam that deserve love, so we've picked out some of our favorites for you. They might be the best deals, or they could just be absolute bangers. Either way, these are some great games.
The Persona games
Let's start with two games that might just give you the most bang for your buck: Persona 4 Golden and Persona 5 Royal. Both Golden and Royal are enhanced and expanded versions of their original releases, each offering well over 100 hours of a more linear, but astoundingly deep, RPG experience. The Pokemon-like Personas combine with a party and turn-based system, excellent visual design, and dark and engaging narratives for games you'll never forget. Both soundtracks also absolutely slap, so apologies in advance for giving you musical brain worms for life.
Persona 3 Portable is $14.99
Persona 4 Golden is $14.99
Persona 5 Royal is $35.99
The Witcher games and Cyberpunk 2077
CD Projekt Red is the ruler of open-world RPGs. It's taken pre-established universes and brought them to life in a way only videogames can on multiple occasions. With robust mod scenes and avid fans playing the games years after release, the studio has reimagined the worlds of The Witcher and Cyberpunk into landscapes you can get completely lost in. With the Cyberpunk 2077 Phantom Liberty release date on the horizon, now's the perfect time to grab the base game at a discount.
The Witcher 2 is $2.99
The Witcher 3 is $11.99
Cyberpunk 2077 is $29.99
The Dark Souls games and Elden Ring
If you want something a little more action focused, the parents of the soulslike genre have exactly what you need. FromSoftware might be gearing up for the Armored Core 6 release date, but the studio is best known for the interconnected and testing worlds of Dark Souls and Elden Ring. Despite being known for their difficulty, FromSoftware's games aren't actually that hard. Sure, the bosses are a challenge, but once the studio's style and approach clicks with you, the claws won't ever come out.
Dark Souls is $19.99
Dark Souls 2 is $19.99
Dark Souls 3 is $29.99
Sekiro is $29.99
Elden Ring is $41.99
The Borderlands games
If you want some FPS RPG games, especially ones you can play with friends, you can't get much better than the Borderlands series. While the humor isn't to everyone's taste, Borderlands 2 villain Handsome Jack makes the decade-old entry alone worth playing today. If you end up getting a party together, you won't be listening to much of the dialogue anyway – instead laughing at the absurdity while shooting a gun that turns into a badmouthing turret when it reloads or feeling oddly sorry for Claptrap.
Borderlands GOTY Edition is $9.89
Borderlands The Handsome Collection is $14.95
Borderlands 3 is $8.99
The Mass Effect and Dragon Age games
While CDPR lets you get down and dirty, BioWare is where you want to go for original rich sci-fi and fantasy worlds that let you bone down big time. The Mass Effect trilogy is filled with some of the most interesting alien characters ever put into sci-fi fiction, and Dragon Age does the exact same for fantasy. With sequels in both of these beloved series on the way, there's no better time than the present to dive in.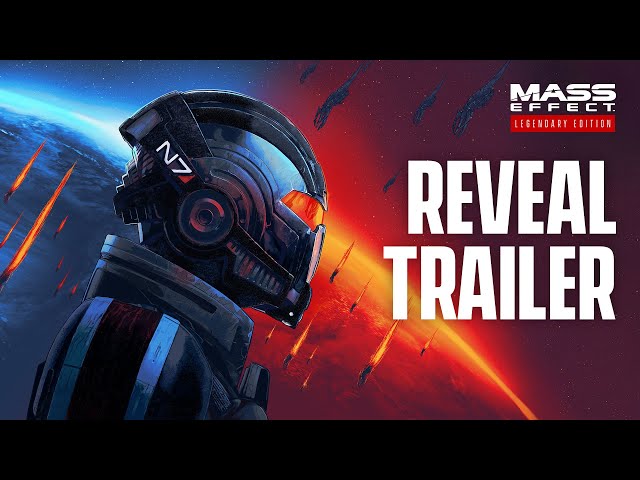 Mass Effect Legendary Edition is $14.99
Dragon Age Origins is $8.99
Dragon Age 2 is $8.99
Dragon Age Inquisition is $9.99
The Fallout and Elder Scrolls games
With the Starfield release date closing in, you might want to take a dive into Bethesda's takes on fantasy and the post-apocalypse. With a focus on completely free open worlds and a variety of character builds, Bethesda is known for letting players get lost in their worlds, on top of having what might be the biggest mod scene on the planet. There are so many total conversions on the way for Fallout and Elder Scrolls that you'll have loads of brand-new games to play down the line too, making each of these titles an investment.
Elder Scrolls Summer Bundle (Morrowind, Oblivion, Skyrim) is $19.77
Fallout 3 is $2.49
Fallout New Vegas is $2.49
Fallout 4 is $6.49
The Assassin's Creed games
Not every Assassin's Creed game is an RPG, but in recent years Ubisoft has changed up the formula of its iconic action series to be bigger in scope and scale, and while Mirage will take the series back to basics, there have been a few of these colossal games in the past few years.
Assassin's Creed Origins is $8.99
Assassin's Creed Odyssey is $11.99
Assassin's Creed Valhalla is $14.99
Disco Elysium
Last up we've got Disco Elysium. Everything that could be said about how brilliant this game already has been, so let's just put it this way: you can make your character so dumb that it is possible to die right at the start of the game by simply being too stupid – bet you want to play it now, right?
So that's our list! There are loads of great games in the Steam Summer Sale right now, but it's only ongoing until Thursday, July 13 – so be sure to act fast. We definitely didn't even scratch the surface of the best RPG games available, but this should help you pin down what you're looking for.
You should also know that some of these games are on PC Game Pass, which you can currently grab for just $1.
In the meantime, we've got the best open-world games available on PC right now, alongside the very best single-player games you should check out too.