A gigantic Starfield book, which tells the history of the Bethesda RPG game from its initial reveal back in 2018 right up to the coming Starfield release date, is now more than 1,000 pages long and available for download. Written by an extremely dedicated fan and Starfield historian, it compiles every screenshot, rumor, fact, and Todd Howard quote about the coming space opera from the past five years, providing an in-depth history of the Starfield pre-release period and how Bethesda steadily revealed its successor to Skyrim. If you want to reminisce about those early days, when all we had was a few bits of concept art, or study the workings of the most ambitious pre-launch campaign in recent gaming history, this will prove a vital document.
"Before the 2022 showcase for Starfield came out, I made a 120 page document going through every single interview, trailer, and concept art that had ever been released about Starfield," author 'Gokamo' explains. "With so much information so spread out, I wanted to make a single source with all of it. Then, after the 2022 showcase, I increased that to a massive 409 pages, and up to 459 before this year's showcase.
"When I started working on the Starfield Direct, I never would have guessed that I would reach well over 1000 pages, but here we are. I'm officially well into the novel word count range now."
Covering Starfield romance to Starfield weapon mods, the compendium book is separated into three parts, or 'arcs.' Arc 1 details the dark ages of Starfield's pre-launch history, between 2018 and 2022 when we subsisted on concept art and the earliest 'Into the Starfield' videos. Arc 2 takes place after the Xbox Showcase and the first true Starfield gameplay revealed in 2022, while the climatic Arc 3 details everything from June's Starfield Direct up until the present day.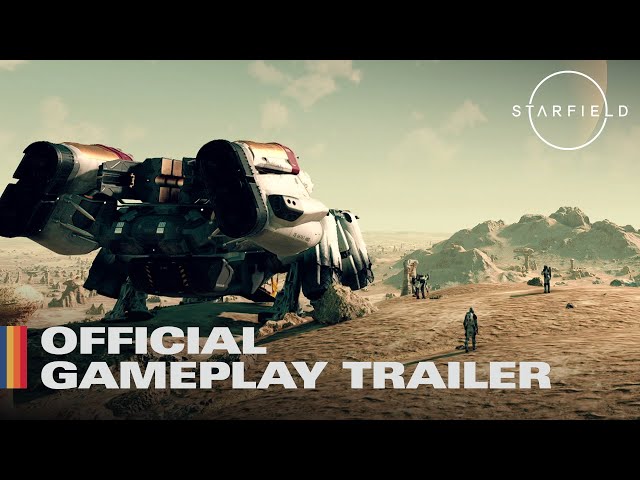 Totaling 1,071 pages, Gokamo says the book is around 86,000 words. A masterpiece of commitment and attention to detail, Gokamo shares the final update of the Starfield compendium book (which you can read here) with a tribute to the community – and a shoutout to Bethesda.
"The Direct was everything I wanted this game to be," Gokamo says. "Taking Bethesda's formula and freedom to space, and I can't believe that it's going to be here in less than two months. This community has been a great place to engage and speculate with, and it's been wild watching it grow from trademark speculation to this. Thank you for all the good memories, and I can't wait for us to all play the game.
"And if anyone from Bethesda is reading this, I'd love to bring this passion to a career there. I've worked with NASA on simulation development, developed games throughout college, and obviously have a huge love for your worlds. An opportunity to join your team would be a dream come true."
With Bethesda's latest almost upon us, find out everything there is to know on Starfield companions, so you're not exploring the universe alone. We also have a full rundown of all the Starfield planets, so you can decide exactly where to head once launch day arrives.
Still looking for more? While a good Starfield wiki can be a handy source of information, our new Starfield Database goes further, offering you daily news, searchable databanks, and even interactive tools.