Starfield FOV settings, or rather the lack of Starfield FOV settings, are causing issues already in the new Bethesda RPG game. If you want to draw back and get a wider look at the successor to Skyrim, Fallout, and The Elder Scrolls series, as of the Starfield early access period, you simply can't. As noted in our Starfield review, this is a glorious, expansive evolution of the Bethesda formula, but not without its pitfalls. However, at least one of these can be remedied right now. This is how to fix Starfield FOV.
You need the best Starfield traits. You also want to lock down the best Starfield builds. But all that preparation is for nothing if you can't see and experience Bethesda's latest in exactly the right perspective for you. Without official FOV settings, you're limited to the game's standard field of view. But there are a couple of ways around this.
How to fix Starfield FOV
Firstly, there's a manual fix. If you go into Starfield's game files, create yourself a file called 'StarfieldCustom.ini.' Into that file, you need to paste the following: [Camera] fFPWorldFOV=x fTPWorldFOV=x. Now, you can delete the lower-case 'x' and replace it with whatever value you want for your FOV. This also allows you to manually adjust your FOV while in the cockpit of your ship.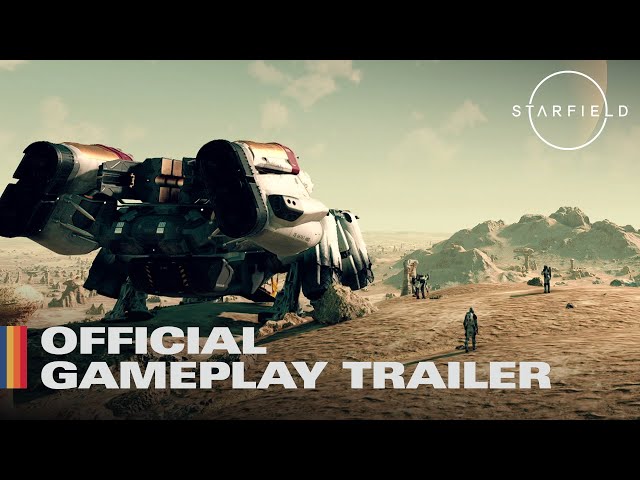 If you want to skip some of the typing, Starfield mods can also come to the FOV rescue. A variety of FOV fixes are available already, which provide you with a ready-made .ini file with the field of view set to a default 100. Just download, drag and drop into your Starfield game files, and alter the numbers until you have the FOV just how you like it. You can get a Starfield FOV mod here.
Alternatively, with the game finally here, you might be wondering 'how long is Starfield?' You'll also want to know how to quickly earn Starfield credits, so you can get out there and explore the whole universe without any obstacles. Although, if you do come up against any problems, the best Starfield weapons might help.
Still looking for more? While a good Starfield wiki can be a handy source of information, our new Starfield Database goes further, offering you daily news, searchable databanks, and even interactive tools.