Starfield is almost upon us, and it's one of my most highly anticipated RPG games ever. From its expansive space setting to its sheer amount of build choices, Starfield looks like it's going to be downright massive. Ahead of its upcoming launch, we got the chance to take an exclusive first look at the Starfield introduction at Gamescom. If you enjoyed Fallout or consider yourself a Star Wars fan, then we've got good news for you as the upcoming Bethesda game blends both.
Ahead of the Starfield release date, Bethesda gave us an enchanting look at the intro during its Gamescom showcase, presenting us with almost half an hour of gameplay. You'll start the game as a miner collecting resources. Chaos soon strikes, though, as you come across a mysterious alien artifact. The strange encounter ends almost as quickly as it begins, as you're then led into the Starfield character creation.
After your explorer is all ready to go, you'll come across some Crimson Fleet soldiers who arrive outside of the mine. This is where the real fun begins, as you engage in a shootout against them. When you prove successful against the soldiers, you'll finally get to take off to New Atlantis where you'll meet with the Constellation organization. We also got to see some spaceship combat during this trip, as pirates try and attack you while you travel.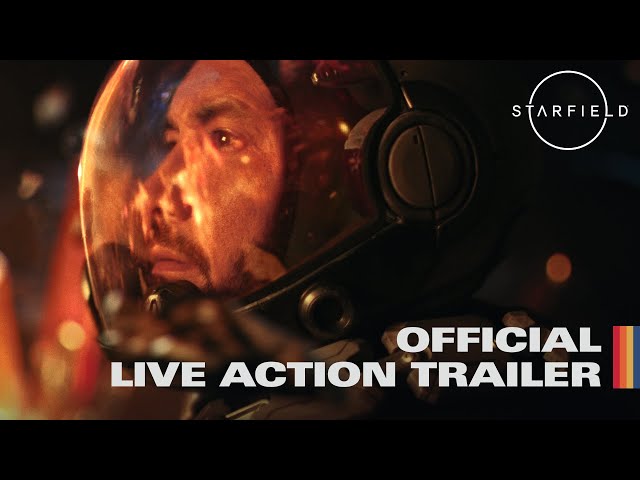 During the showcase, we got to see a bit of the map itself and experience how travel works. You'll use menus for faster-than-light travel, where you'll choose your destination and promptly take off. You also get to choose where you land, as was shown in the intro where Bethesda made it to New Atlantis before setting off to learn about the alien artifact.
It all feels a bit like Fallout meets Star Wars, doesn't it? If you haven't done so yet, you should make sure that your PC is ready for take-off with this quick rundown of the Starfield system requirements. You can also prepare for the game's release by looking through all of the known Starfield cities thus far.
Still looking for more? While a good Starfield wiki can be a handy source of information, our new Starfield Database goes further, offering you daily news, searchable databanks, and even interactive tools.
Gamescom 2023 reporting provided by Will Nelson.