Starfield is currently one of this year's most highly anticipated RPG games, featuring an expansive space exploration system and immersive character creation. Considering everything Bethesda has shown thus far for Starfield, it's no wonder that the gaming community can hardly wait for its fall release. Todd Howard, the face of the renowned company himself, discussed the upcoming game during an in-depth interview recently in which many questions plaguing prospective players' minds came up. One of the core topics covered had to do with modding in Starfield.
In the interview with Kinda Funny Games discussing all things Starfield, Howard was asked about mods and how he feels about them being in the space game. "Speaking of content, you've always been supportive of mods. Is there anything in previous games that you've seen from the community that's impressed you, and moving forward are you excited to put mods into this game?"
Howard responded enthusiastically, stating that he thinks "Starfield's gonna be a modder's paradise." On Bethesda, Howard said that modding is a "part of our DNA" as "we've been doing it for over twenty years." Likely referring to the company's most popular games such as Fallout and Skyrim, he talked about the community saying that "people are still modding our games and playing them."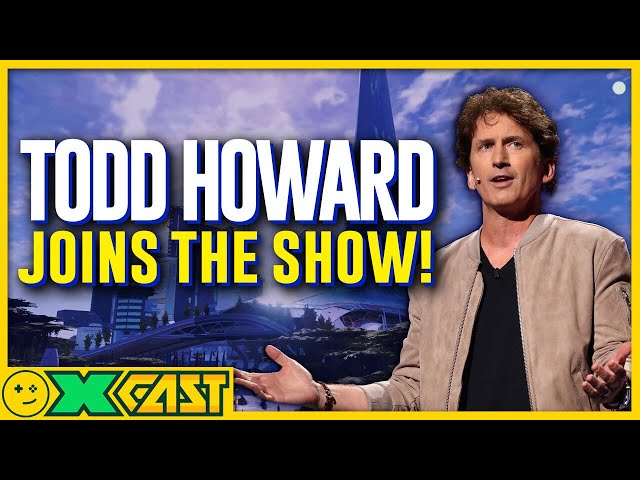 Starfield is looking to not only prioritize modding and content creators but also to make it easy for modders. Howard stated, "I think one of the things I'll call out is that it's not just important for us to enable that, but to participate, right? To make it easy for them, to make this not just a hobby but a career. We've had a lot of great success there." He didn't specify how the company will make modding easier or how Starfield will let modders make a job out of the activity, but it's obvious supporting creators is important to the developers.
I am personally excited to see how modding plays out in Starfield, especially when I consider the literal hundreds of mods I have downloaded for my Elder Scrolls games. In space, anything is possible. That isn't all we have to look forward to, though, as Howard went on to cover a little bit of everything in the full interview after discussing mods, from fishing in Starfield to Starfield's vehicles and mounts.
If you are interested in picking the RPG up when it releases this fall, be sure to check the Starfield system requirements out to make sure that you can run it on your PC smoothly. You can also look through some of this year's other great upcoming PC games, or browse a few of the best space games that are already out and ready for you to play.