Starfield seems like it might be infinite, with 1,000 planets, in-depth customization, and who knows how many missions. But as we head towards the Starfield release date, director Todd Howard confirms the upcoming Bethesda RPG game will be missing one key feature, one open-world activity, beloved by all players. Skyrim has it. Red Dead Redemption 2 has it. WoW, Nier, and Final Fantasy all have it. But we can now confirm that, as per Todd himself, Starfield has no fishing.
We've learned so much recently about Bethesda's space opera. From Starfield planets to Starfield companions and Starfield space combat, almost every detail of the Skyrim successor has been laid bare. Pun intended, Bethesda has us hooked. But if you were planning to chill by some kind of intergalactic lake, reeling in space fish that you could cook or sell, it seems you're out of luck.
Appearing on Kinda Funny Games, Todd Howard is asked by co-presenter Gary Whitta whether Starfield will include fishing. "It depends on your definition of fishing," Howard replies.
"Is there some kind of rod that I can put into a lake and pull out an alien fish, and then sell it or cook it or something?" Whitta clarifies. "That is one thing we do not have," Howard confirms.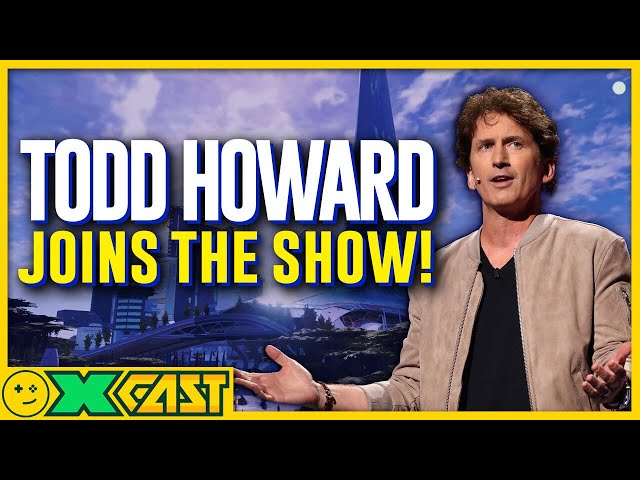 That might feel like a gutpunch, but with so many Starfield missions waiting to be picked up, perhaps we won't even notice. Also, while Skyrim didn't launch with fishing, it was included as a new feature in the Anniversary Edition, so, maybe after ten years of Starfield, we might be in luck.
Or maybe it will come via Starfield mods. Or maybe Bethesda itself might have a rethink. Later in the show, Howard is asked about how the studio decides which features to include in games as big as Starfield.
"When you're doing a game like this or the games that we have done, we ask all the same questions," he explains. "And it's about how do we say 'yes' as much as possible. Like, 'should you fish?' After a while we finally added it to Skyrim. So that's what's great about role-playing games in general. They're not defined by a certain feature set."
Maybe this is a hint that, actually, Starfield will include fishing at some point after all. In the meantime, we already have plenty of other details about Starfield food.
Alternatively, get the full Starfield system requirements to ensure your rig is ready for release day. You might also want to check out all the details on Starfield early access, so you can hit the galaxy a few days sooner.