Starfield is all grown up, ready to fly the in-development nest and finally leave home. With the Starfield release date almost upon us, it's almost bittersweet, watching the Bethesda RPG game cross one of the final milestones before it faces the world. Elder Scrolls went through it – so did Skyrim and Fallout. But with five years gone by since it was first officially introduced, this feels like saying goodbye to the in-progress, speculation-magnet Starfield that we know and love. Yes, the day has finally arrived. The Starfield mods page is up and running, and to celebrate, you can even win a free copy.
From Starfield companions to Starfield romance options, we've learned so much about Bethesda's next opus since 2018. After such a long time, the idea that it actually exists, and is launching in the next month, feels almost surreal. But it had to grow up and stand on its own two feet sometime, and now the stage is set for Thomas the Tank Engine, Macho Man Randy Savage, and who knows how many Star Wars mods to descend on Starfield and make it into what it was always destined to be.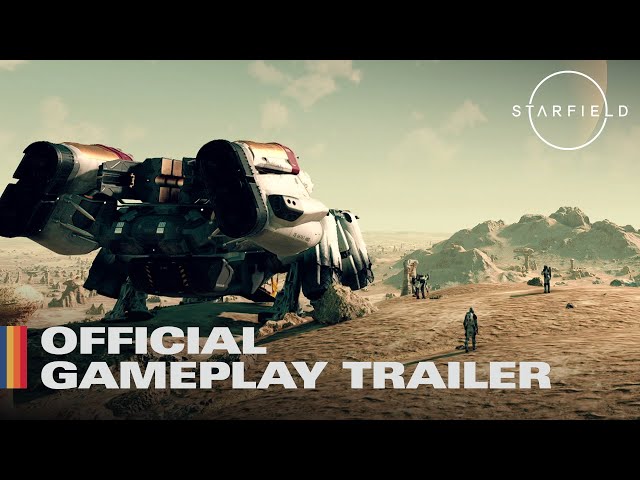 Nexus Mods has finally launched its hub page for the Bethesda open-world game, unveiling a platform that for years and years to come will play host to just about any and every wild idea you can imagine (and some you might not want to imagine).
Fallout 3 mods are still going strong, 15 years since its release. Likewise, Skyrim, Fallout 4, and Fallout New Vegas mods remain a bubbling, boiling cauldron of creativity, even as the decades pass. Who dares to imagine the wonders that one day will call the Starfield mods page home?
And to mark the occasion, Nexus is running a giveaway where you can win a free copy of Starfield as well as some high-end gaming hardware. The giveaway runs until Tuesday, August 29, just shy of the Starfield early access date. Alternatively, Starfield will be available to all Game Pass subscribers.
Starfield on PC needs to be better than the Xbox version, is all we're saying. You can also start touring the Starfield cities, to get a feel for the galaxy ahead of time.
Still looking for more? While a good Starfield wiki can be a handy source of information, our new Starfield Database goes further, offering you daily news, searchable databanks, and even interactive tools.