Bethesda's Starfield showcase reveals that you'll have the delightful opportunity to become a sandwich bandit in the space adventure. With the Starfield release date rapidly approaching, every opportunity to get another glimpse into the universe of Starfield is a blessing from Todd Howard himself.
Now, we've found out that two of my favorite things about Bethesda Games Studios are coming together – that photo of the Starfield sandwich that was pretty much the only clean in-game screenshot we had of the space game for a while, and the kleptomaniac tendencies that led so many players to fill their Skyrim houses with cheese wheels.
"When I'm playing, I definitely go the more piracy routes," says Jamie from the Bethesda Games Studio team. "I'm going to board ships; I'm like 'this is now mine.' I steal all the sandwiches and put them in my cargo hold that I have specifically for sandwiches."
"I don't wanna play the hero, but I wanna go out and just start taking things from people as quickly as possible." I can vibe with that; sometimes you're looking to just cause a bit of space chaos. After all, what's more classically 'Bethesda Games' than that? We might have learned 35 things from the Starfield showcase, but this is my favorite.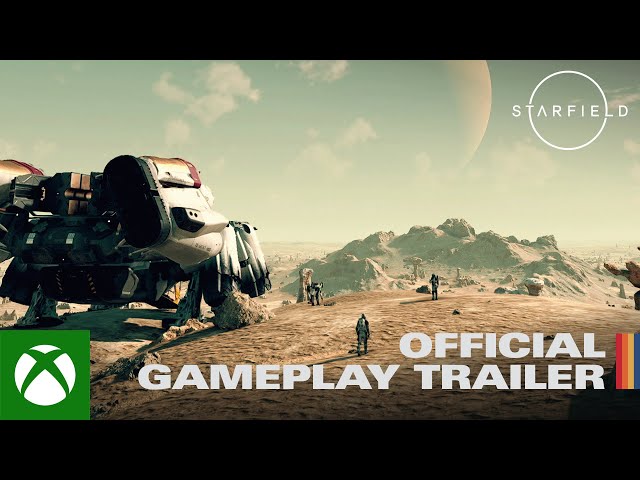 We also got details on the Starfield Constellation edition, the fanciest bundle on offer at launch, which comes along with access to Starfield Shattered Space, the first story expansion.
With the news that you can play Starfield on Game Pass on day one, we're sure plenty of PC players will be diving into Bethesda's vast adventure from the get-go, and we here at PCGamesN will be sure to keep you up to date on what to expect. If you're looking for me, I'll be scarfing sandwiches in the backroom – they're definitely all mine.
This is a breaking news story as part of PCGamesN's coverage of the Xbox and Bethesda showcase alongside Summer Game Fest. This story will continue to be updated as more information about the breaking news comes to light, but you can check out our news hub for more breaking stories from the Xbox and Bethesda showcases, as well as any other big reveals from the summer of news too.
Make sure you follow PCGamesN on Twitter and Facebook too so you can stay up to date with all the big developments from this show and beyond. We've got gaming news, guides, and hardware updates to share with you every day.
Fill out your space journal ahead of time by learning how Starfield skills work and all the Starfield companions we know about, and you'll be ready to blast off come launch day.