Starfield is almost here, with the space RPG game and successor to Skyrim, Fallout, and The Elder Scrolls series hitting its early access launch imminently. First revealed back in 2018, it's been a long, long road towards the Starfield release times, but at last, the day has come. And what better way to mark the occasion than a special message from Todd Howard himself, who takes to Starfield Reddit to praise Bethesda fans as being the "smartest" in gaming.
Ok. So you're about to jet off into the cosmos, ready to meet all those Starfield companions and finally explore the Starfield cities. You've been waiting for this for years. But, like Apollo astronauts getting a phone call from the president, there's one last thing you need – a blessing and some words of wisdom from Mr. Starfield himself, Bethesda game director Todd Howard. Posting on the Starfield Reddit, where he says he has been a "long-time lurker," Howard has some words of encouragement for all the Starfeld devout.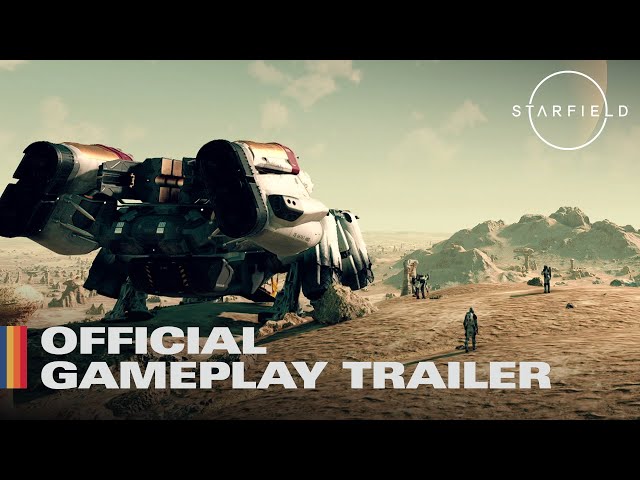 "Long-time lurker here," Howard writes. "A quick thank you for your passion and excitement for Starfield. I can remember when this sub started, and as it's grown, your excitement has fueled all of us at Bethesda. We like to say we have gaming's smartest fans, and you certainly are. Starfield has been a labor of love for us and the fact that all of you care enough to build a community around it means the world to us. We can't wait for you to play."
This is definitely a good time to be a Bethesda fan. Not only are we finally jumping into Starfield, the studio has confirmed that The Elder Scrolls 6 is now in active development. And don't forget, you can play Starfield via Game Pass subscription, and upgrading to either the Premium or Constellation editions will give you five days of early access.
Otherwise, get a head start on all the Starfield factions, so you know who you're facing down. Alternatively, you'll need to check all the Starfield traits and their effects to maximize your character build.
Still looking for more? While a good Starfield wiki can be a handy source of information, our new Starfield Database goes further, offering you daily news, searchable databanks, and even interactive tools.