Move over battle royale, there's a new breakout genre on the block. Appearing seemingly out of nowhere, the humble autobattler has already attracted the attention of some of the industry's biggest names – and like the MOBA, hero-shooter, and iconic last-man-standing mode before it, it's poised to become the next 'must-have' tool at a publisher's disposal.
Autobattlers take place on a map similar to a chess board. Eight teams of AI-controlled units – set up in advance by the player – battle it out against one another over a number of rounds before a winner is eventually crowned. The first major entry in the emerging genre, Dota Auto Chess, arrived early this year. Created as a custom game mode for Valve's MOBA back in January 2019, its player count has skyrocketed, topping nine million subscribers within six months. Before long, developer Drodo Studios had made a standalone version of the game, stripping out Dota's licensing (if not its likenesses) to make a mobile port.
Those were the opening shots, but it didn't take long before an arms race began in earnest. Last month, Valve told fans that it was developing a standalone version of Dota Auto Chess. Weeks later, Drodo announced that its own Auto Chess would launch on PC via the Epic Games store, and later that same day Valve was hit by an even bigger blow: Riot Games – developer of long-term Dota rival League of Legends – announced Teamfight Tactics, itself inspired by Dota Auto Chess. From there, the scene has hotted up dramatically.
Blowing 'Valve Time' out of the water, the first playable version of Valve's Dota Underlords was in players' hands just days after Riot's announcement. The LoL devs fired back as Teamfight Tactics launched on League of Legends' PBE testing server, but Valve responded just as quickly, launching Underlords into open beta.
While it's still early days, both games seem to be gathering popularity at alarming speeds. The Dota Underlords player count has already topped 125,000 – more than Team Fortress 2 managed at its peak. Teamfight Tactics proved so popular that players were reporting hours-long queues as they attempted to access the PBE, and developers voiced concerns that the entire server could shut down as a result. Elsewhere, Auto Chess's developers announced a million-dollar esports tournament set to take place later this year.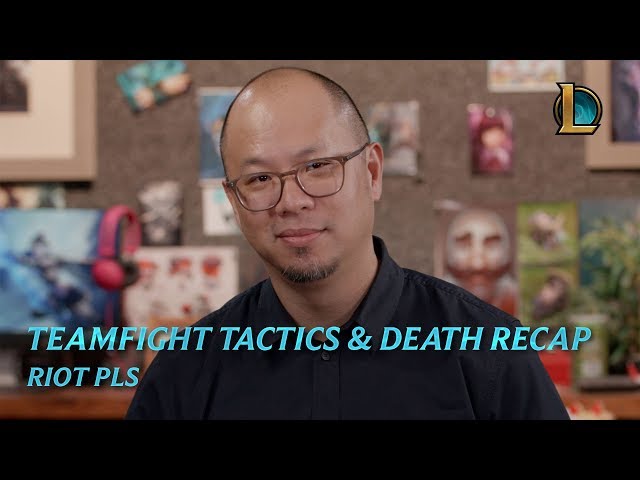 Thanks to books – and subsequent movies – like Battle Royale and The Hunger Games, battle royale as a genre had been bubbling along in the background of pop culture for years, exploding into the mainstream recently thanks to Fortnite and PUBG. The Autobattler, by contrast, seems to have come from absolutely nowhere, and now has some of the biggest names in the industry scrabbling to establish a foothold.
Valve fan? Check out our Dota Underlords guide
It's almost as if history is repeating itself. Just like battle royale, the autobattler genre as we've seen it so far has a series of core principles which can be gently iterated to ensure a particular version can stand out from the crowd. These principles are easily transferable to different IPs, too. What's more, development times appear to be relatively short, helping a genre built up by a dedicated modding community attract the attention of major publishers. Sound familiar?.
While a mainstream interest is yet to be fully proven, the doors are open for major studios to jump on the trend. If Valve and Riot can make their moves this quickly, it won't be long before other developers follow suit: thanks to the diverse rosters of both Overwatch and Heroes of the Storm, Blizzard seems perfectly poised to take advantage; if MOBAs and hero-shooters are well equipped to lead the charge, then Hi-Rez's Smite and Paladins are both likely contenders; even Nintendo is a possibility, as the original Auto Chess is said to have been built out of a Pokemon-themed Warcraft 3 mod.
LoL fan? Here's our Teamfight Tactics guide instead
A more complicated concept and predilection for existing fandoms, no single autobattler is likely to reach the lofty heights of the games that have come before. But with mounting evidence suggesting widespread interest and the potential to offer audiences more of the characters that they're already invested in – not to mention the possibility of mobile ports and rampant cosmetic microtransactions – Teamfight Tactics and Dota Underlords aren't likely to be the last results we see emerge from this surprising new craze.