Yet another great Skyrim mod is here for the RPG game, but this time we get an original questline that blends Dragon Age and Tomb Raider into something new in Skyrim, with voice acting, decisions, a large dungeon, and even some original music. As far as Skyrim mods go, this is a great one to tide you over until the Elder Scrolls 6 release date.
With so many great Skyrim mods out there and more releasing every single day, I still love finding some great work from dedicated and hard-working fans. From a Skyrim mod that gives you Geralt's Witcher powers to a complete Morrowind remake being rebuilt in Skyrim, there's always lots on offer. This is why the newly released Sironoot quest mod looks so great.
"Sirenroot: Deluge of Deceit is a dialogue-heavy dungeon dive into Ayleid ruins with puzzles, platforming, and a focus on water mechanics," mod uploader Everglaid writes.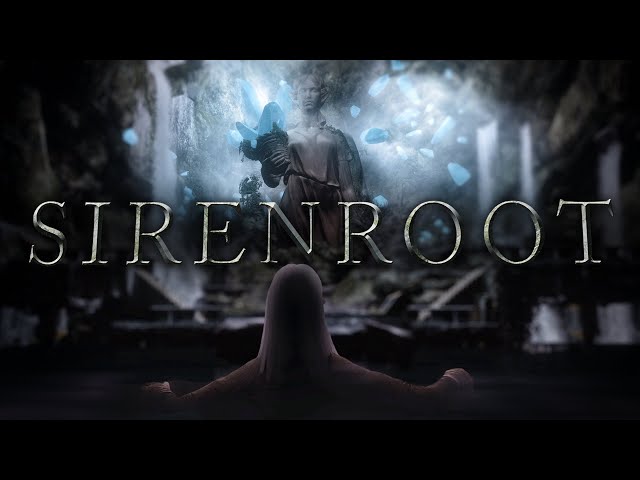 "With influences from Tomb Raider and Dragon Age, you'll climb, dive, solve puzzles, and sprint under timers as well as control other characters, persuade, look for clues, and determine the fate of others."
Skyrim mod Sirenroot features
As mentioned, this Skyrim mod takes inspiration from the likes of Tomb Raider and Dragon Age, but it also has plenty of original features and fully developed mechanics too.
2-5 hour long questline
Multiple endings
Large puzzle dungeon
Cutscenes
1000 sentences of voiced dialogue
Unique NPCs that can live or die depending on your decisions
14 unique songs for the OST
Luckily there are no level or previous quest requirements to start this, so all you have to do is speak to Frissa Black-Briar at Elgrim's Elixirs in Riften to start the Sirenroot mod.
If this Skyrim mod isn't enough for you, we've got all the best dragon games currently available on PC alongside all the games like Skyrim you should dive int to when you need to scratch that fantasy game itch.