May 8, 2022: Vampire Survivors patch 0.5.2 is live, along with new character Concetta Caciotta.
The Vampire Survivors 0.5.2 patch notes are here, unassumedly promising new Arcana power-ups, items, weapons, and more – but the roguelike game now features a new playable secret character in the form of a guitar-shredding bat-woman called Concetta Caciotta, as well as some great new ways to get gold.
Vampire Survivors update 0.5.2 hit earlier today, with a number of welcome additions. These include three between weapons and evolutions, one new item, another rank for the Banish stat, and a new relic or "minor gameplay option". There's also a bug fix for the Celestial Dusting fire rate being affected by the vampire game's fps, and copyrighted music has been "temporarily" removed, so the game's stream-safe now – yes, the game had copyrighted music, apparently.
There is also a suspicious mention in the patch notes of "a coffin in Gallo Tower". The notes usually keep neutral and hide such fun additions as swarms of killer cats and a dog that farts flowers. However, developer Poncle previously showed a flying bat-person who fights while shredding their guitar, who is now revealed to be called Concetta Caciotta. Find that coffin and you can unlock them.
Beyond that, the new Gilder Clover item starts a 'gold fever' rush that grants players a crazy amount of gold. The cat attack weapon Gatti Amari now has an evolution along with the Stone Mask, whereupon giant cat eyes appear on the screen that can turn enemies to gold. As for the new Arcanas, Disco of Gold also adds the chance for another gold fever rush, and the excellently-titled Boogaloo of Illusions changes the Area between -25% and +50% over ten seconds. It's a very gold-heavy update.
You can check out the teaser trailer below.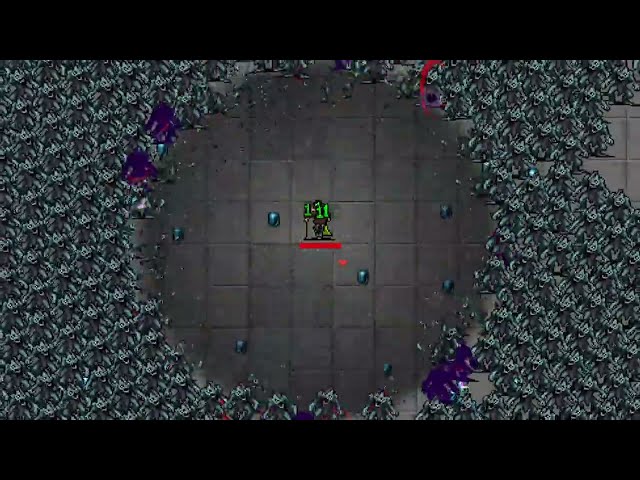 If you're struggling to unlock anything in Vampire Survivors, check out our cheat guide and struggle a little less.