After a bit more than a month in beta, Season 2 of Vermintide 2 is upon us. The second season features reworked maps from the Drachenfels expansion from the original Vermintide, with new maps planned for rollout over the course of the season. Season 2 arrives along with a major game update that addresses a long list of bugs players discovered during the Season 2 beta, and readjusts some weapons and abilities that were resulting in broken builds.
The Season 2 update is free, and this time around Fatshark is subsidizing the game by adding DLC cosmetics that players can purchase through Steam. The studio says there will be plenty of cosmetics – hats and skins, mostly – to buy with in-game currency from Lohner's Emporium of Wonders, but that the premium cosmetics will allow them to continue making free gameplay content for everyone. If you already own one of the Vermintide 2 DLCs, you'll get a free bag of shillings to spend in the shop and some additional quests to do.
As for the new season itself, it's centred on Castle Drachenfels, high in the Grey Mountains. Nearby villagers have started to go missing, and so it's up to the Ubershreik Five to figure out who – or what – is responsible, and then pound it into squishy paste with large pointy iron things.
Season 2 also adds quicky-play Weaves, which you can play on five difficulty levels, and with bots instead of additional players if you so decide. Cousin Okri the dwarf has new challenges to go along with the first chapter of the new content, and more of these will become available with each subsequent map that launches this season.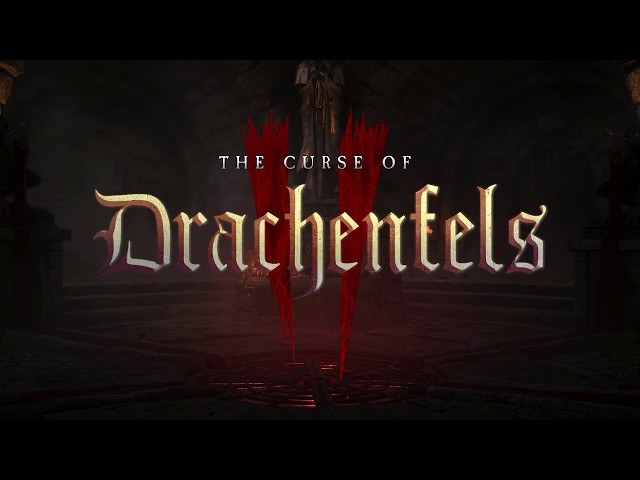 Fatshark has done a lot of work on Vermintide 2's maps, but on Old Haunts – the first new Drachenfels map – in particular. Beta testers found some wonky level geometry, as well as a place where the enemy AI liked to go to kill itself repeatedly. These have all been addressed, Fatshark says.
The studio has also fixed a couple broken character builds, notably the dual two-handed hammer Slayer. Players could use a technique called 'QQ-cancelling' with a pair of two-handed hammers or great axes equipped to do absurd amounts of damage to armored enemies. Fatshark adjusted some equip and chain timings on those pieces of equipment to prevent them from being overpowered, while maintaining their effectiveness on their own.
The other build that wound up getting some work was Battle Wizard Kaboom!, which combined Fires From Ash with the Kaboom! ability to allow "close to 100% uptime of Fire Walk" for the Battle Wizard, Fatshark designer Kasper says. Further, Kaboom! could in certain cases wind up applying double the burning effect to enemies, making it overpowered. Fatshark has reverted the spell to an earlier version.
There are a ton of patch notes for Season 2 of Vermintide, which you can read in full on the official site.