For a developer and publisher that attempts to shy away from knotty political subjects, Ubisoft's decision to choose post-Brexit London as Watch Dogs Legion's setting was certainly a curious one. With the British capital now a "surveillance state" and game director Clint Hocking stating to IGN that "the causes of Brexit are the causes of the problems in the world", you could be forgiven for thinking the choice of setting for Watch Dogs Legion, and Brexit, were intertwined.
However, according to Hocking in an interview with us at E3 2019, he explains that England's big smoke was decided on as Ubisoft's next world of hacktivism before conversations around Britain leaving the EU started to bubble up. "We chose London as a setting before the Brexit debate was even happening," Hocking said, "and certainly before the vote".
Either way, Ubisoft's conception of London is hardly a happy one. In the reveal trailer Ubisoft showed off at their E3 2019 press conference, what was once "the greatest city in the world" is now "a right mess" and the extremists are grabbing power". If you've never made the trip to Blighty, perhaps now is not the time.
Ubi's full reveal of their third outing in the hack-happy series was met with some surprise: the inherently political subject of Brexit appears to be a curious choice for a company with executives that claim an overtly political stance is "bad for business".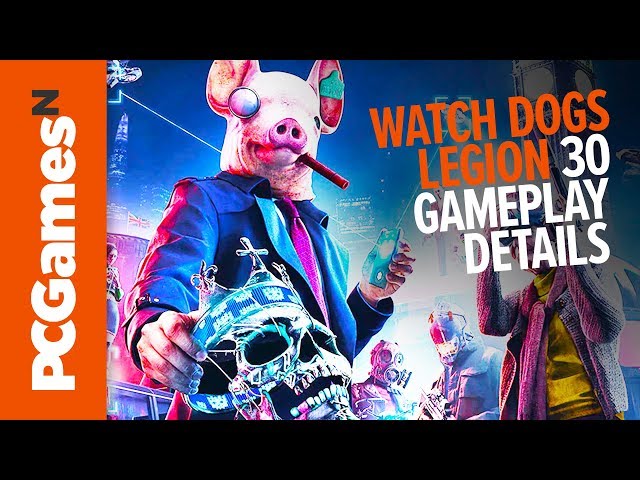 At the same time, however, Hocking told us elsewhere in our interview with him that Watch Dogs Legion's post-Brexit London setting "definitely has something to say and we're happy to say it". This comes despite CEO Yves Guillemot assertion last year that political Ubisoft games can ask questions and "make people think", but not answer them.
Blighty-seeing: Here are the sights you can expect to see in Watch Dogs Legion's map
Regardless, this isn't the most hospitable recreations of London you may come across but, if that doesn't put you off, you may need to expand your arsenal of Watch Dogs Legion guns with which to defend yourself. They come in both lethal and non-lethal varieties, and you're going to need everything you can get your hands on.