The WoW Classic community is practically falling over itself right now to deliver hot takes and memes in light of the news that Blizzard is introducing its real-money WoW Token to World of Warcraft Classic. The WoW Token is an item that awards game time, effectively giving you a 30-day subscription when used, and it can be sold via the in-game auction house for gold in the MMORPG. Unlike its modern companion, you won't be able to use your WoW Classic Tokens to buy Diablo 4, however.
The WoW Token has long been a point of contention among the MMO's playerbase. Because you can purchase them for real money and then sell them in-game to players that want to exchange their in-game gold for "free" game time, it effectively allows a person to buy as much in-game gold as they like for real money, functioning as an officially-sanctioned form of RMT, or real-money transaction.
To say that this news has gone down badly among WoW Classic's most ardent supporters would be an understatement. The WoW Classic Reddit page has become a hotbed of activity, despair, and jokes as the moderators have overturned one of its primary forum rules.
"Since the sub came out we've upheld a rule against discussion of private servers and cheats on the basis of a good faith that Blizzard would be running Classic to a certain standard," the announcement reads. "The standard has been pretty f**king low for a very long time but it's clear today that the mask of integrity has totally fallen from the face of greed. As such feel free to discuss other options to play all versions of Classic in a way that has a higher integrity than what Blizzard has to offer."
The subreddit has since descended into advertisements for the most popular alternative private WoW Classic servers, along with plenty of jokes and memes. Some poke fun at players who were happy about the Joyous Journeys XP boost, others suggest that some players have been buying gold through third-party means for many years, and numerous posts declare that this is the tipping point for them canceling their subscription.
If you were hopeful that this might give you an opportunity to offload all your hard-earned WoW Classic gold for $15 of Battle.net currency per WoW Token, the way that modern retail WoW does ahead of the Diablo 4 release date, I've got bad news – Blizzard appears to have preempted this and says the Classic Tokens will not allow such an option and can only be turned into game time.
It's been a rough couple of weeks for public perception of Blizzard's big titles, with this announcement following the news that Overwatch 2 PvE has been canceled in its originally promised form. With many players wary of how the Diablo 4 battle pass and microtransactions will play out, this latest decision is certain to raise a few eyebrows.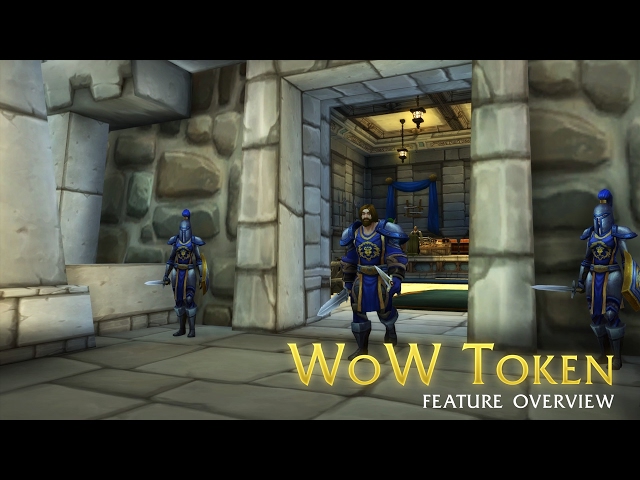 It remains to be seen whether this news will have any impact on the planned official support for WoW Classic Hardcore. For those of you playing regardless, make sure you're using the best WoW addons in 2023 and check out our pick of the best Classic WoW classes for the old-school adventure.